"We must bring UK roadworks out of the dark ages" - 2023 wish list
"Current affairs editor Tristan Shale-Hester believes we could learn a thing or two from our European neighbours when it comes to building and maintaining our roads"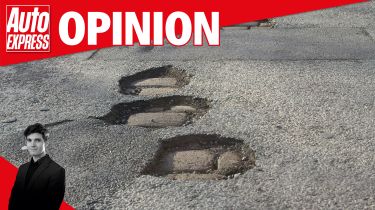 Back in the first century AD, the UK had the 57-mile Roman road Stane Street running from Londinium to Noviomagus Reginorum (or London to Chichester in today's parlance). So why is it that, some 2,000 years later, we can't keep up with our European neighbours when it comes to basic road infrastructure?
Where they have perfectly smooth surfaces with not a single imperfection for miles, we have massive potholes every few metres and spine-shattering concrete motorway sections. It's embarrassing that we've allowed our roads to get into such a sorry state – and worse that we can't seem to repair them.
The way we approach building brand-new major roads is all wrong, too. For example, a row has been raging for years where I come from in West Sussex over the proposed route for the A27 Arundel bypass. Its path can either carve through a historic town, several sleepy villages or an ancient forest. In France or Germany, they would bite the bullet and build a tunnel to avoid all these undesirable options, but National Highways simply won't splash the cash.
In 2023, I want to see a more European approach to the UK's road infrastructure. That means potholes filled in and major roads upgraded in a way that doesn't damage communities or the countryside.