'New Chinese car brands are changing the face of our New Car Awards - and there's more to come'
Editor-in-chief Steve Fowler believes that the steady stream of high-quality new entries into the UK car market is fantastic news for buyers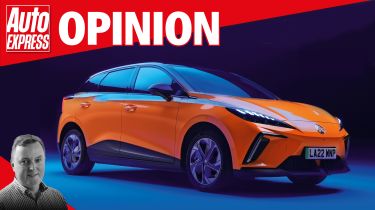 When you look at our 2023 New Car Awards, there are a few things that you'll notice. 
Firstly, I have to praise the team here at Auto Express, especially photographer Pete Gibson and Creative Director Darren Wilson who, this year, really have pulled out all the stops with a brilliant collection of images; I hope you like them as much as I do.
We're constantly evolving our testing processes here, as you will have seen with our latest Real-World Tests. We're obsessive about fully understanding what your priorities are when it comes to buying a new car. And that's why we spend so long interrogating car companies over things like finance quotes and other running costs. 
They matter every bit as much as how good a car is to drive or how practical it may be. A few pounds one way or another can, and has, made the difference between a car winning a test – or an Auto Express Award – or not.
You'll also notice some new names appearing as winners and commended cars this year. We've become used to excellence from the likes of Hyundai and Kia, but seeing MG among the winners, with newcomer BYD as one of the commended models, is something new.
Does it show a changing of the guard? There's no doubt that brands such as BMW still make awesome cars and deservedly take away a handful of awards, but these newcomers – with more still to come – are surprising us with their all-round abilities straight out of the box.
I met with the British boss of US start-up Lucid recently and drove the brand's Air model in the UK for the first time. It's brilliant – and already a World Car Award winner, too. How long before that's mentioned as an Auto Express Award winner? The same applies to Chinese brand HiPhi, whose cars I've recently driven – good and excitingly different.
It all means more choice for you – and rest assured, we'll always be first to let you know the good from the bad. 
Would you buy a car from one of these new arrivals? Tell us in the comments section below...