Hyundai Ioniq 6 named World Car of the Year 2023
The Ioniq 6 has fended off the Kia Niro and BMW X1 to be voted the world's best car for 2023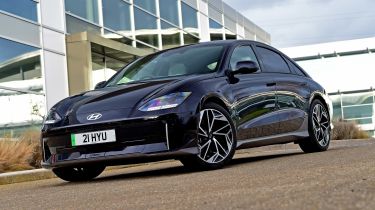 Hyundai has cleaned up again at the 2023 World Car Awards with the new Ioniq 6 named World Car of the Year, World Car Design of the Year and World Electric Car, while Hyundai and Genesis design boss Sangyup Lee was named World Car Person of the Year. 
This is the second year running that Hyundai has won the overall World Car of the Year award, following the success of the Ioniq 5 last year.
Jaehoon Chang, President and CEO of Hyundai Motor Company said, "We are thrilled to receive this prestigious honor two years in a row, which recognizes the tremendous talents and unrelenting efforts of everyone at Hyundai Motor Company to bring EVs like IONIQ 6 to market."
Collecting the new World Car trophy – redesigned by British designer Ian Callum – Sangyup Lee said: "We always want to connect with customers on an emotional level and with the design of the IONIQ 6 we have created truly one of a kind. The daring streamliner styling combines strong emotional appeal with aerodynamic efficiency to give exceptional range."
World Car jurors, including Auto Express editor-in-chief Steve Fowler, voted the Ioniq 6 as the number one car in the world ahead of the Kia Niro and BMW X1/iX1.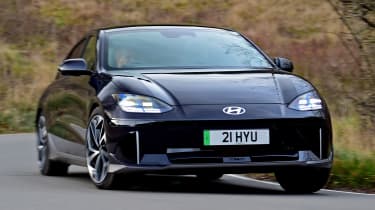 However, there was success for Kia with the EV6 GT named World Performance Car for 2023 ahead of the Toyota GR Corolla and Nissan Z. President and CEO of Kia Ho Sung Song said, "To be recognized in this way by the World Car Awards' judges is a tremendous honour. We are leaving no stone unturned to create vehicles which deliver exceptional practicality while also inspiring customers through their ingenuity, technology, and design. This latest prestigious accolade provides further confirmation of the success of our strategy."
Other World Car winners included the Citroen C3 which was named World Urban Car and the new all-electric Lucid Air for World Luxury Car.
Previous World Car of the Year winners
Now read our list of the best electric cars to buy now...