Lucid plans Tesla Model 3 and Model Y rivals next: exclusive CEO interview
Lucid boss Peter Rawlinson reveals plans for four car range and car sales in the UK, while explaining the deal with Aston Martin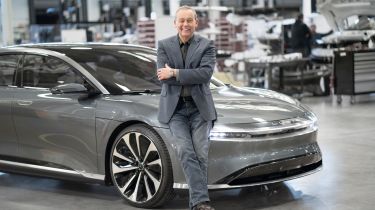 Lucid boss Peter Rawlinson is a happy man. He's just pulled off a major coup with his company's supply deal with Aston Martin, Lucid's first car – the Lucid Air – has been named World Car Luxury Car of the Year, Lucid motors power every single Formula E car and he's about to get geeky with us and talk about the benefits of Lucid's EV tech.
Brit Rawlinson is an engineer at heart with one of the best EV track records in the business. He was the engineering brain behind Tesla's first proper production car, the Model S, designed the platform for the Th!nk electric city car that was eventually bought by Ford and has also had stints at Lotus and Corus Automotive.
We met up with him hot on the heels of the Aston announcement. "The world's heard of Aston Martin," he tells us, "And I'm sure millions more people have heard of Lucid now this week through this and will in the future."
So how did the deal come about? "Lawrence Stroll reached out to me with just a casual inquiry," said Rawlinson. "Lawrence said, 'You've got some great technology, we're looking for the best,' and it became a sort of competitive process and an analytical process on their part. They wanted the very best technology for their cars – they deserved nothing less."
Rawlinson and his team have developed Lucid into a group with three pillars, as he explains. "There's our cars, like the Lucid Air, and there's going to be energy storage and then technology licensing transfer supply.
Lucid technology sharing
"We are limited by the number of cars we can make and sell for our technology. I want to have a big impact upon the planet – we're worried about global warming. I want to get more people into electric cars sooner and it's important that we use a multiplier effect that other people can be making cars with our technology."
There's a clear inspiration when it comes to using Lucid tech in other cars. "There's a great example in Intel," said Rawlinson. "There's an Intel inside logo on many computers and it'd be lovely to see 'Lucid Inside' on cars, too."
Rawlinson isn't sure whether we'd see that on Aston Martins, but isn't there a danger that he's just helping a competitor?
"Not at all," he insists. "I think there is a misconception that Lucid Air is a crazy high price. Our car will soon be available in the US from $87,400. I'm flattered people think it's a $200,000 car, but. Aston Martin is in a different echelon of the marketplace, above us. So it's not like we're giving away our technology to a competitor at all. It's completely complimentary."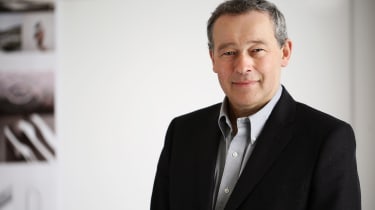 Rawlinson is rightfully proud of his company's tech and takes time to talk in great detail about the innovative tech that is already in use in the Lucid Air, as well as Formula E cars and future Astons, among other things. 
Lucid's drive units are compact and enable better use of batteries, meaning more range and more power. And there are applications beyond just cars. "There are aircraft applications because aircraft need efficiency, there's agricultural heavy industry, there's military applications, there's a whole bunch as well as automotive," says Rawlinson.
Four model range with Model 3 and Model Y rivals due
He and his team of scientists have cleverly analysed every aspect of how an electric motor works and come up with clever solutions, especially around cooling, to boost efficiency.
Partnership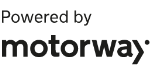 Need to sell your car?
Find your best offer from over 5,000+ dealers. It's that easy.
Not that Lucid Motors won't be using more of the tech. Following the Lucid Air next year will be the Gravity SUV. "Gravity is next year, second half of next year – a similar price to Air – and that's on track. I think it's going to be a seminal product – a seven-seat, three-row SUV, super practical. 
"After Gravity we're going to do [Tesla] Model 3 and Model Y competitors. We think around $50,000, maybe $48,000 – something like that. It's too early to say, but that's the vision."
But what about right-hand drive cars for the UK? "Oh, man, I'd love to," he says. "But it's a matter of engineering priorities. We are slammed – we've got to get Sapphire out this year. Sapphire is our tri-motor version of the Air, our performance version – we're testing that on the road now and it's getting from zero to 60 in 1.89 seconds. And We've got to get Gravity out next year.
"It breaks my heart, maybe we can outsource right-hand drive project to an engineering company to do it for us. The potential market in the UK is probably bigger than even Germany in terms of a latent desire to go EV."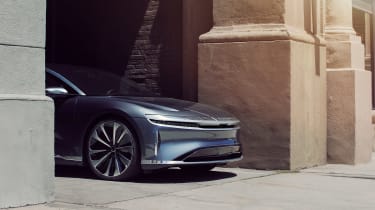 Focus on efficiency to drive down EV costs
Rawlinson's pursuit for greater efficiency is relentless, and his vision for how the EV market will pan out is clear – it's about matching greater efficiency with actual need. And Lucid Group's technology can help with the mass market to bring pricing down, too.
"The biggest impact on the mass market car will be with smaller battery packs. My vision is could we get to six miles per kilowatt-hour? We're at 4.6 now. Could we get to six miles per kilowatt-hour with a fast-charging infrastructure, with overnight charging? The electric car of the future only needs 250 miles. We don't need 500-mile cars in the future, 10 years from now.
"If we could get six miles per kilowatt-hour and you only need 150 miles range, that's a 25 kilowatt-hour pack. That's a $4,000 pack particularly with a bit of industrialising scale and battery manufacture. That's what we need to make a $25,000 car and that's what the environment and the world needs urgently to get masses into electric cars. You need the $25,000 car. 
"Now is Lucid going to make that? No. It's a horrible thing to be making. But could we be the 'intel inside' for that car? The enabler? Absolutely. And that's where we could get the multiplier effect. 
"There are only so many cars Lucid could make, but suddenly it's like 20 times more. It's like a software licensing, it's like you just flash out software and your hardware doesn't work without a software flash from us and you have to pay us X amount per car for that flash.
"It's just a 'Lucid Inside'. That's where I am right now, but we haven't got all the answers. 
"It's really important not to get ahead of ourselves here. For now we've got the to die for partner in Aston Martin. Holy crap – it's wonderful, this isn't it?"
Want the latest car news in your inbox? Sign up to the free Auto Express email newsletter...