Aston Martin partners with Lucid for development of high-performance EVs
British sports car maker and American EV firm sign deal that will see Lucid supply powertrain components for Aston's future electric car range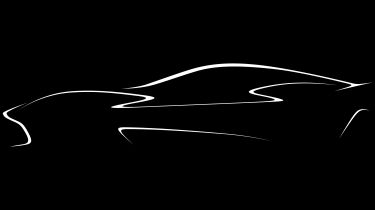 Aston Martin and Lucid have signed a deal that will see the American electric car manufacturer supply powertrain components to the British sports car maker for its future "ultra-luxury high performance electric vehicles", with Aston outlining that hypercar, sports, GT and SUV models are all in the frame for its forthcoming electric line-up.
The British manufacturer will have access to Lucid's current and future powertrain and battery technology, which "will be at the centre of Aston Martin's all-new in-house Battery Electric Vehicle (BEV) platform", Aston says.
No details about the future tech have been detailed, but we do know that the new platform will be modular, suggesting that Aston intends to use this architecture to underpin many models, as outlined above.
The brand's first full EV is scheduled to launch in 2025, with today's announcement part of a £2billion investment into Aston's 'Racing. Green.' sustainability strategy as the brand transitions from a pure-petrol engine range in its vehicles to plug-in hybrid – the first of which will be the mid-engine Valhalla supercar coming next year. Aston says that by 2026 there'll be an electrified option of all new Aston model lines and that its long-term objective is for its "core range to be fully electrified by 2030."
Speaking on the announcement, Aston Chairman Lawrence Stroll said "The supply agreement with Lucid is a game changer for the future EV-led growth of Aston Martin. Based on our strategy and requirements, we selected Lucid, gaining access to the industry's highest performance and most innovative technologies for our future BEV products."
Lucid currently makes the Air saloon, which is available with a dual-motor set-up offering more than 1,200bhp in the Air Sapphire for a 0-60mph time of 1.89 seconds and a top speed of more than 200mph, the manufacturer claims.
Further to the significant performance, Lucid's battery technology delivers a maximum claimed range of 516 miles from the 118kWh unit in the Air, and allows the cells to be charged at an incredibly rapid rate, with the possibility to add up to 200 miles of range in just 12 minutes, the firm says. Lucid is also developing its Gravity SUV.
Stroll continued: "We will not only leverage the significant investments Lucid has made to develop its world-class technologies, but will also further enhance and differentiate the drive experience through the work Roberto Fedeli and his teams are already developing, aligned with our ultra-luxury, high-performance strategy.
"Overall, today's announcement is a further significant step towards delivering our ambition for Aston Martin."
Alongside the Lucid news, Aston also reaffirmed its continuing commitment with Mercedes-Benz, with the German firm set to provide combustion-engined powertrains as well as "advanced electronic architecture" for Aston's future models.
Aston's chief technology officer, Roberto Fedeli, outlined that the brand will work hard to differentiate its EVs with a true Aston character, highlighting that the new platform "will allow us to create a single bespoke BEV platform suitable for all future Aston Martin products, all the way from hypercars to sports cars and SUVs.
Partnership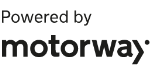 Need to sell your car?
Find your best offer from over 5,000+ dealers. It's that easy.
"In addition, we will continue to expand our in-house powertrain capabilities, allowing us to provide the thrilling performance and intense driving experience we know that our customers love and expect from Aston Martin."
The Gaydon-based manufacturer says that its selected partners and tech mix for EVs will bring major advantages in terms of packaging and mass, inverter technology that controls the rate and efficiency of energy discharge and recouperation, and twin-motor technology that facilitates infinitely tuneable four-wheel torque vectoring.
The brand also references aerodynamics as playing a key role in its future EVs, with this element key to unlocking the maximum range possible. Aston says "Sleek, wind-cheating bodywork – facilitated by no longer needing to feed air to a hungry internal-combustion engine – will play its part, with active cooling vents and airflow management around the wheel arches and underbody working to reduce the impact of wide tyres required to transmit the immense power and immediate torque delivery of the battery-electric powertrain."
Further technical developments for its future EVs will come in the form of new brake-by-wire technology from Aston's existing partner Brembo, which will see the system electronically control the compression and retraction of the brake pads in the caliper to boost range, as well as a new P Zero R tyre from Pirelli with Cyber Tyre tech that can sense the individual load on a tyre.
Want the latest car news in your inbox? Sign up to the free Auto Express email newsletter...