New Lucid Air 2023 review
The new luxury Lucid Air blows away the electric car competition
Find your Lucid Air
Offers from our trusted partners on this car and its predecessors...
Or are you looking to sell your car?
Advertisement
Verdict
It's a crying shame we won't get the Lucid Air in the UK, for it is arguably the best EV in the world right now. But as a sign of things to come (California-based Lucid will eventually enter the UK market, but not with this car), the Air is a revelation. It proves that EVs can be fun, luxuriant, well packaged, fast and capable of a long range, all under one exotic-looking roof. No wonder it's been voted World Luxury Car Of The Year.
You probably won't have heard of the Lucid Air, and why should you, given that it's built in California and won't be going on sale in the UK any time soon. Yet in its way the Air could be one of the most significant cars on the planet right now, and there are numerous reasons why.
One, it's been created by the same core team that helped Elon Musk set up Tesla, so they know a thing or two about how to make world-altering electric cars.
Two, while it won't be going on sale in the UK, it is available in parts of Europe (Germany, The Netherlands, Switzerland and Norway) with a version that costs the equivalent of just 80 grand and delivers a real-world range of over 400 miles, a 0-62mph claim of less than four seconds and a top speed of 140mph. And that's just the base model.
Three, thanks to some genius packaging of its batteries and motors, it's no bigger than a Mercedes E-Class on the outside, yet has more space than an S-Class on the inside. Think about that. It also has front and rear boots that offer a total of 910 litres of space, or you can drop the rear seats to unleash its full 1,834-litre capacity.
Four, in the flesh, among everyday traffic, it is a quite stunning thing. Its curvaceous aluminium body looks as beguiling as that of any luxury car from the last 50 years. Yet it also looks agile, sporting, interesting and very, very expensive.
Five, it's also just a cracking good car to drive, with a four-wheel-drive chassis that's been masterfully tuned to deliver an astonishing range of attributes. And quite astonishing refinement.
On the one hand, it's a genuine luxury car with an impossibly soothing ride, delicate steering, extraordinary cabin refinement and effortless performance. Switch the modes up, however, and you can turn it into a sharp-handling, instantly responsive road rocket, one that's as entertaining to drive as almost any high-performance saloon you'd care to mention. If there's a car with more breadth to its ability, we've not driven it.
Six, its all-electric powertrain is right at the cutting edge when it comes to outputs, charging times, range and outright performance. And there are three distinctly different models to choose from: Pure, Touring and Grand Touring. We tried all three and found each had a character – and a depth of appeal – all of its own.
The mid-spec Touring costs 108,403 Euros (just over £94k), which buys you a 92kWh battery, 620bhp, 1,200Nm, a WLTP range of 410 miles and a 0-80 per cent charge time of less than 20 minutes. A top-spec GT costs 133,613 Euros (£117k), has a 112kWh battery pack, produces 819bhp and 1,200Nm – cutting its 0-62mph time to 3.2sec and giving a 168mph top speed – and a combined range of 521 miles, according to WLTP tests.
And we haven't yet mentioned what is arguably the Air's single most appealing feature of all – its cabin design. From the moment you climb inside it, the Air feels different, looks unusual, and is basically just a great place to be (although the driving position itself is so far forward in the cabin, you need to watch your head on the way in). Once ensconced, you're greeted by a veritable smorgasbord of textures, sights, lights, screens, switches and smells. Yet they all blend together to create one of the most interesting car interiors there has ever been.
Partnership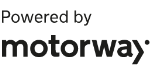 Need to sell your car?
Find your best offer from over 5,000+ dealers. It's that easy.
The tech on offer is deeply impressive, as you'd expect: we're not just talking Apple CarPlay and a top-notch climate-control system here. The individual touchscreens contain endless amounts of information about the car, the conditions around it, the predicted range and, no doubt, the mood you might find yourself in tomorrow morning. And they each recede gracefully into the dash whenever you command them to do so.
Point is, although the Air's onboard tech is extensive, breathtakingly so in places, it's not baffling. Instead, the whole interior feels comfortably intuitive and relaxing to be in. You can delve into the tech if you want, but not because you have to in order to make the car go. It's not thrust upon you from the get-go. That's a rare and welcome discovery.
Downsides? The brakes have a lot of regen force behind them, even though you can tweak the strength of this on the move. Either way, you need to learn to drive the Air with one pedal most of the time, which takes some getting used to. The rear seats are also curiously thin on toys, given that this is where most Air owners will surely spend most of their time. And although the car disguises its 2.3-tonne weight spookily well most of the time, the big brakes still give off a right pong if you drive it hard – downhill – for any length of time. They don't fade, though, which is the main thing.
Make no mistake, the Lucid Air is an extraordinary car, one that could alter car design forever – for lots of reasons. Some are practical (like its brilliant packaging) and some emotional (like its breathtaking cabin design). Fundamentally, though, it's just a really great car to drive. And remember, for Lucid, this is only the beginning.
| | |
| --- | --- |
| Model: | Lucid Air Touring |
| Price: | 108,403 Euros (£94,000) |
| Powertrain: | 92kWh battery, 2x e-motors |
| Power/torque: | 620bhp/1,200Nm |
| Transmission: | Single-speed automatic, four-wheel drive |
| 0-62mph: | 3.6 seconds |
| Top speed: | 140mph |
| Range: | 450 miles (19-inch wheels) |
| Size (L/W/H): | 4,975/1,939/1,410mm |
| On sale: | Now (EU only) |