Best ceramic car shampoos 2023
Do the new wash-and-protect solutions live up to the hype? We find out by putting a selection to the test
The current hot ticket among car-care producers is ceramic, with seemingly pretty much every category getting a version containing the ingredient.
And unlike some other trends, the inclusion of ceramic particles does have some appreciable benefit. They have long been at the heart of the hydrophobic coatings applied to vehicles by professional detailers, and now the technology has filtered down to DIY users. 
We first tested the latest ceramic coatings in 2020 and this is our first look at the shampoo spin-off. The idea is that you add water-repelling protection as you wash, but we've seen other products claiming the same thing and found them to be wanting. 
How we tested them
Do ceramics make a difference? To find out we took 15 shampoos and washed a grimy car, noting how easily each product passed over the panels. 
We then washed sections of a prepared bonnet and monitored beading over five weeks to assess the level of protection applied by each shampoo. The final factor we considered was the price per wash bucket.
Verdict
Gtechniq W3 Ceramic GWash
Mothers CMX Ceramic Wash & Coat
Meguiar's Hybrid Ceramic Wash & Wax
Reviews 
Gtechniq W3 Ceramic GWash
Price: around £20
Size: 500ml
Contact: gtechniq.com
Rating: 5 stars
Cat-care tests can often be closely fought with performances hard to separate, but W3 GWash is the standout here. While rivals had clearly disappeared or slowed in the beading test, Gtechniq was still clearing its section with ease. And its performance is not achieved by packing the bucket with solution, because it requires just 20ml per bucket. This also makes it a rare combination of a top performer and one of the least expensive on test.
Buy now from The Ultimate Finish
Mothers CMX Ceramic Wash & Coat
While Gtechniq was the standout performer, this US import from Mothers got closest and was clearly still shifting water at the end of our test, albeit a fair bit slower than our champion. It works in a similar way, with just 28ml of the wash being added to a bucket and topped up with a hose. As with our winner, you can add extra repellency by pouring direct on to a wash mitt. It was also one of the least expensive washes we tested.
Meguiar's Hybrid Ceramic Wash & Wax
Price: around £35  
Size: 1,410 & 236ml
Contact: meguiars.co.uk
Rating: 3.5 stars
In a novel approach from US brand Meguiar's, this wash comes in a double-chamber pack. The larger one holds the wash and the other the SiO2 Ceramic boost. These are combined 3:1 in a bucket via a supplied measuring cup. Using just over 100ml a wash cost more than £2 a time. While it's not cheap, it does work, albeit a step behind our top two. We're not sure where the 'wax' part in the title is, but the ceramic element is effective.
Sonax Xtreme Ceramic Active Shampoo
Price: around £16  
Size: 500ml
Contact: aaoil.co.uk
Rating: 3.5 stars
As with our winner, Sonax knows about ceramic coatings and is our current test winner. It seems some of that tech has found its way into Xtreme, which needs 50ml a bucket, making it quite pricey, at around £1.60 a wash. After a strong start, it faded mid-test compared with the best, but was still detectable at the end, although the beading was slow. Along with most of the products here, it needs thorough rinsing once dirt has been removed.
Partnership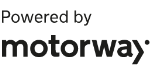 Need to sell your car?
Find your best offer from over 5,000+ dealers. It's that easy.
Shelby Ceramic Shampoo & Snowfoam Concentrate
Price: around £17 
Size: 500ml
Contact: cslshelby.com
Rating: 3.5 stars
After checking the pack and website, we were left confused by this shampoo. There's no claim for water repellency and its primary application is through a pressure washer. We also seem to have different packaging to the website. It claims to leave a ceramic coating and we saw that in action, where it matched Sonax Xtreme with a similar mid-test dip. It needs 50ml in a bucket, making it a similar price to the German rival. 
Armor All Shield + Ceramic Car Wash
Price: around £7  
Size: 520ml
Contact: armorall.eu
Rating: 3 stars
The US producer takes a 'cleaner for longer' approach for this addition to its Shield line-up.  It needs just 60ml per bucket, making it one of the easiest on the pocket on test. But you must work in sections and clean each thoroughly before moving on to the next, and a similar approach is needed if using a foam cannon. It was just behind Shelby and Sonax in the bead test, but there was little sign of it at the end.
Angelwax Enigma Shampoo
Our single-wash test probably didn't suit Enigma Shampoo, which is designed to build up a ceramic layer after multiple applications. It also serves as a protective top-up for any ceramic or wax coatings already applied. Enigma was among the easiest to move across panels, but you need around 40ml, which makes it pricey, at nearly £1.70 a wash. It was hard to see at the end, but for most of the test it was a match for Sonax and Shelby. 
EZ Car Care Liquid Ceramic 
This addition to the EZ range is the product of two years' research, and the results are said to be 'market-leading and groundbreaking'. It certainly slides across gritty panels easily. And you use comparatively little – it's diluted 250:1 – making Liquid Ceramic easy on the wallet. But we'd like to have seen the protective coating last longer than it did, even if it matched Armor All and Angelwax.
Diamondbrite Ceramic Shampoo
There's a banana fragrance to enjoy when using this shampoo, which adds to the experience. You use 25ml of the solution in a bucket, putting it at the low-cost end of the market. It was one of the better-lubricated washes, gliding over panels with little drag, and cleaning wasn't a problem. Not so good is the protection offered; this struggled as the test progressed.
Turtle Wax Hybrid Solutions Ceramic Wash & Wax
Turtle Wax was an early adopter of ceramic products in the DIY market and this was one of the first washes we came across. It comes in a big 1.43-litre pack, but you need to use around 150ml, making a wash cost about £1.50. It also needs to be used on a section at a time, with rinsing in between. We wonder where the wax is, because the pack only mentions SiO2, and we have to question just how much is included, because the protection left was quite short-lived.
Now take a look at the best pressure washers on sale...