Best boot organisers 2021
Boot organisers take a load off your mind and keep your boot tidy, but which is best? We tested a range to find out...
Stuff rolling about in your car's boot is always irritating, and often dangerous. And while  useful cubbies and cup-holders in the cabin are common, the boot remains the poor relation and it's left to the owner to arrange a storage solution. 
That could be something to take the spares or tools carried on every trip – or maybe something just to stop eggs, milk and the like rolling around after the supermarket shop – and the most common options are variations on folding boxes. Some fix to the back of the rear seat, leaving the floor clear, but most fix to the floor using hook-and-loop tape to make them more secure. 
When choosing between the options, buyers need to balance capacity with the ease of storing the organiser when not in use. So which deserves a place in your boot, and which should be left at home? We packed eight to find out. 
How we tested them
We assessed build quality and rated each organiser's size, pockets, dividers and handles, plus how it is secured. We also tried to fit a range of typical boot contents, including two shopping bags, a plant pot, top-up oil, puncture sealant and a fire extinguisher. The results were balanced against size and value for money based on online prices. 
Verdict
The versatile Stayhold Metro we first tested in 2019 keeps the number-one spot. For a more conventional organiser, the Halfords can do a lot for just £10, with the more expensive Sumex chasing it home. 
Stayhold Metro Shopping Holder Pack
Halfords Boot Organiser
Sumex Jumbo Boot Organiser Bag
Reviews
Stayhold Metro Shopping Holder Pack
Stayhold's innovative system remains the one to beat, being most things to most people, most of the time. The various components of this pack can be purchased separately, but doing it this way is cheaper. Better still, the current price is around £8.50 less than in our last test in 2019. 
The four plastic polymer shopping holders, twin elasticated loops and heavy-duty straps enabled us to secure everything we wanted and more besides, selecting the bits necessary for individual jobs. When not being used they could be neatly stuck to the sides of the boot. 
Halfords Boot Organiser
We really like this Halfords organiser – a simple but effective design and of very good quality. The rigid ends keep it reasonably stable, helped by hook and loop underneath to prevent it moving. Snap connectors keep it neatly folded when not in use. 
There is a divider in the centre, but  this is permanent, which could be a problem with larger objects. A series of four mesh pockets is fitted to both sides, along with another on one end of the carrier. Its quality, wipe-down exterior and general usefulness make it well worth £10.
Sumex Jumbo Boot Organiser Bag
This is a very similar size to the Halfords (left) and also has a fixed central divider, but without the rigid ends. Although it's a touch flimsy, we liked the second divider, which used hook-and-loop fasteners to divide one half into quarters, and the extra central tether clip, which enabled half of the organiser to be secured while using the other end for smaller loads. Inside one end were a pair of handy elastic straps (for cans or bottles), with four mesh holders on the outside and two flap pockets on one end. It was able to carry all our load, but it was a bit of a squash.
Partnership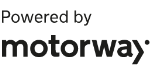 Need to sell your car?
Find your best offer from over 5,000+ dealers. It's that easy.
Stayhold Sidekick Shopping Holder Pack
While the Metro kit (above) is designed for use on carpet, the Sidekick is for rubber mats (although it will work on carpet). The parts do the same job as in the Metro, but they're not quite as versatile and the smaller pouches have no strap slots. Underneath each holder are cleats to grip the surface and keep things in order, and the clever design kept all of our test load in place. 
Fortem Boot Organiser
Quite a rigid product, it used hook and loop strips to fit a central divider, and a second one could be added to give it a two or three-compartment split. The options made it work for our test load. It featured four mesh pockets down one side and two flap versions on the end, with a removable lid, which could be fitted when taller items weren't being carried. There were no strips to fix it to the floor, but there were tethers to keep it in place. Price does it no favours here, though.
URAQT Car Boot Organiser
At first glance, this could be mistaken for the Rovtop (right), but there are a few subtle differences. It's around 70mm shorter but 30mm deeper, much of the latter coming in four taller mesh pockets. The three tether straps are also wider, and the greater spacing will suit a wider range of headrest designs. 
Along the top row are four, not five, pockets, but these limit the options to keep items apart. Just a touch better than the Rovtop, but little in it. 
Rovtop Car Back Seat Organizer
Like the URAQT (left) this is designed to hang off adjustable tether straps from the headrest uprights and stick to the carpeted seat back along the bottom and sides. The lower edge features four large mesh pouches, with two flapped and three open pockets in the centre. 
At 94cm wide it'll fit almost any hatchback and will be handy to carry everyday items like our top-up oil, puncture sealant, fire extinguisher and so on, but fitting anything much larger is impossible. 
Sonline Car Boot Organiser
This is quite a smart organiser with a big capacity (around the same as the Sumex), but it's hindered by being permanently divided into three sections. It has a couple of small mesh pockets on the outside, and the twin, moulded plastic handles are strong and unlikely to split. 
We fitted much of our load, but the small compartments made it difficult to adjust for larger items. The material was also very flimsy, which meant there was little rigidity, making it hard to pick up and carry.