Best leather cleaners 2022
Seek out the most-effective solutions for grubby hide
We added a little spice to our test this year by smearing the leather with curry paste and chilli oil. Alongside ballpoint pen ink, the stains are key to finding the top performer, because the cleaners have to shift the marks without harming the top coat that seals in the coloured layer below.
This is where a specialist product scores over an all-purpose cleaner. The latter can be more aggressive and do the job on newer hide, but can cause damage if the protective coat has broken down over the years.
We made two attempts at our marks using limited wiping and assessed progress after each one. Any protective layer left was also checked by timing how long a droplet of water remained on the surface after cleaning. Price was the final consideration.
Dodo Juice Supernatural Leather Cleaner
Yet another win for this super-effective cleaner. It made good inroads on the difficult-to-shift curry paste, plus it did its usual thorough job of lifting the ink from the leather's grain. Care needs to be taken with old or damaged leather finishes, but when it comes to shifting grime, few products can get close to Supernatural. 
Dodo Juice has firm views on protecting modern car leather, preferring to clean and seal rather than applying some sort of cream. The firm sells a separate sealant, but we can't help thinking there's an element of it in this cleaner, because it kept our drop of water at bay for more than 90 minutes. It's something we've seen before, despite Dodo Juice making no claims for protection for this pure cleaner. 
Overall, this is another well deserved win for Supernatural, which has been our favourite since 2015.
Buy now from The Ultimate Finish
Angelwax Heaven for Leather
If we'd ever sat in a leather club armchair, we reckon it would smell like this cleaner. Heaven for Leather may have a super-soapy aroma, but that is backed up by an effective cleaner, which leaves a water-repellent finish on the hide. 
While rivals talk about leather in similar terms to paintwork, with sealants and coloured layers, Angelwax says the pH-neutral Heaven for Leather nourishes the hide, leaving it supple and protected from day-to-day wear and tear.
Autobead Leather Cleaner
Another impressive performance from Autobead, which appears in our tests for the first time this year. Like the Angelwax, this spray aims to clean with a pH-neutral formula that leaves natural oils behind and nourishes the leather. 
Like our other commendations, it cleans and protects, keeping our water droplet at bay for more than 90 minutes. It did well with the paste, but found the ink trickier. Combined with a competitive price, though, it still did enough for a top-four place.
Gyeon Q2M LeatherCleaner Strong
Gyeon is back in our top four after a fine performance in the tests. It got the closest to our winner, matching it on the stubborn curry paste, but Supernatural had the edge when it came to the ballpoint pen ink. 
Partnership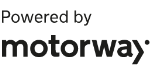 Need to sell your car?
Find your best offer from over 5,000+ dealers. It's that easy.
Like its arch-rival, it is a pure cleaner, the strongest in the South Korean firm's line-up, and another product seals the surface. It put up little resistance in the droplet test, with the water disappearing quickly. But if you want a pure cleaner, this is well worth tracking down.
Now that your leather is in top shape, take a look at the best trim cleaners...