Best interior trim cleaners 2022
Make your interior as good as new with these sprays
Shiny trim panels still have fans among some drivers, but the more muted tones of the plastics and surfaces in today's cars mean the focus of our test is cleaning. 
Apart from glass, most trim products can tackle pretty much every interior surface, including some leather panels with care. Whether it is removing muddy marks from sill panels or shifting greasy deposits off door tops, a trim cleaner is the way to go, and our test focused on removing grime to restore the natural finish of the material. 
We applied ground-in chocolate and a smear of oil to a plastic panel, then tackled them with limited wiping and cleaner. After letting the panel dry we assessed progress. Price played a part in the final result, but the emphasis was on cleaning.
Dodo Juice Total Wipe Out
Over the years, we've tested Total Wipe Out in various formats, including a concentrate that needed diluting, and now Essex producer Dodo Juice has settled on a ready-mixed version at a competitive £10 a litre. 
It can be diluted 50:50 with water to make it go further, but this pre-prepared mix worked well in our test. As you'd expect, it can be used on soft and hard surfaces inside and outside the car, including light-coloured fabrics without staining if care is taken. It can be sprayed directly onto the surface, or onto a cloth in areas where overspray could be a problem.  In our test the overall result was very tight, but good progress across the two marks, plus the great price, secured another win for Total Wipe Out. 
It was the best here on the oil, and while Detailers United was very marginally the most  effective cleaner overall, it wasn't enough of a difference to overcome Dodo Juice's clear price advantage.
Buy now from The Ultimate Finish
Detailers United Interior Dash & Trim Cleaner
This year sees the test debut for Detailers United, which has a huge range of detailing kit. This cleaner has a pleasant citrus smell, and can be used on hard and soft surfaces. 
Its performance caught the eye and it marginally topped the results, with just small traces of the oil and chocolate remaining. But that was not enough to overcome the price advantage enjoyed by the winning Dodo Juice. The pack also says the product is best used neat, so it can't be made to go further by diluting
Kenotek Pro Interior Cleaner
There's plenty of text on the pack, but very little of it is in English, so you need to head to the website to find out much about the Kenotek Pro Interior Cleaner. It's there that you learn the pleasant scent is John-Paul Gaultier aftershave. 
It's also there you learn it can be used on soft and hard surfaces and it needs to be left to react before working with a cloth or brush. The research is worth the effort because the Kenotek managed to combine decent cleaning with a keen price. 
Partnership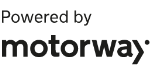 Need to sell your car?
Find your best offer from over 5,000+ dealers. It's that easy.
CarPlan No1 Super Valet Interior Detailer
It's interesting to see how producers think we like interior cleaners to smell – and this is a "cotton fresh" variation on citrus and after shave. 
Like the others in our top four, it is a jack of all trades that will tackle all types of materials and surfaces. It aims to clean without altering the appearance of the surface. It might not be able to match our winner or the Kenotek, but the bigger 600ml bottle certainly helped it secure a commendation alongside a top-four result in the cleaning test.
That's the trim sorted, now take a look at the best upholstery cleaners...