Best steering wheel locks 2021/2022
We test the best steering wheel locks on the market to stop hi-tech thieves in their tracks
According to official figures, a car is stolen every nine minutes in Britain. The anti-theft technology fitted to some models might deter the casual thief or joyrider, but can actually give sophisticated criminals a way to steal your car. These types of electronic thefts mean your pride and joy could be stolen from your driveway in seconds while you sleep, leaving you with a lot of inconvenience and facing increased insurance premiums.
This spike in crime has led to a resurgence in the use of steering wheel locks. These highly visible, physical blockers should help prevent a criminal from driving your car away, even if they have managed to bypass the car's built-in security. A good lock will also prevent thieves stealing your airbag – another common crime.
There is a wide variety of designs from less than £20 to more than £100. Any device is better than none, and can act as a deterrent. Which will steal our Best Buy crown?
How we tested them
We enlisted the help of Mike Briggs, a vehicle-security consultant with more than 30 years' experience. Mike is also president of the International Association of Auto Theft Investigators, and set up specialist security consultancies VSST and TASSA.
The locks were tried on a variety of cars to check for fitment, before being attached to a specially made rig. Mike then used various attack tools to see how long the locks held out for. For obvious reasons we won't be revealing his methods, but they varied from intricate lock-attack to using power tools and sheer brute force.
We gave Mike a five-minute limit because all but the most determined of thieves would give up after this length of time. Besides testing the strength of the devices, we also took into account their ease of use, value and how visible they are as a deterrent.
Verdict
Conventional wisdom holds that a disc-style lock brings ultimate protection for your car. A thief will need a lot of patience, serious tools and isolation to remove one of these, but they also require time and effort to fit every time you finish a journey. More surprising is that the cheaper Streetwize offered better protection for some vehicles than the Disklok. 
For everyday journeys you're more likely to use a smaller, more manageable bar, and the Milenco offers great protection. But the convenience the Stoplock provides hands it a marginal win.
Stoplock Pro Elite 
Milenco High Security Steering Wheel Lock
Streetwize Full Steering Wheel Lock
Steering wheel lock reviews
Stoplock Pro Elite 
The Stoplock resisted all of Mike's attempts to remove it. We tested the Pro Elite model, which costs a tenner more than the plain Pro, but has a deeper curve in the shaft to allow it to be fitted to cars with larger wheel centres.
The highly visible bar goes through one side of the wheel, while a double hook can be fastened either side of a spoke, meaning that the only way to remove it is to make multiple awkward cuts to the steering wheel. It gets a marginal win over the Milenco simply because it is slightly easier to use.
Partnership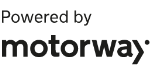 Need to sell your car?
Find your best offer from over 5,000+ dealers. It's that easy.
Milenco High Security Steering Wheel Lock 
Price: £59.99 
Keys: 3 
Removal: 5+ minutes
Rating: 4.5 stars
Contact: www.milenco.com
The Milenco inspires confidence from the moment you pick up the box, which is substantial and covered in awards and certificates from independent tests. Mike agreed, with it taking longer than five minutes to remove the Milenco, even with power tools that require a lot of effort and noise to get the lock to budge. 
It's reasonably compact, but you'll need to watch a few instructional videos to get used to the unusual fitment method. The only other niggle is that the steering wheel needs to be turned 90 degrees so the locking bolts straddle our cars' spokes.
Streetwize Full Steering Wheel Lock 
Price: £36.99 
Keys: 2
Removal: 4.5 minutes
Rating: 3.5 stars
Contact: www.screwfix.com
This lock offers full-wheel protection for less than a third of the cost of the Disklok. There are some compromises: it's fiddly to fit, with a blocker bar that has to be inserted into the disc, and the keys are big and fiddly to use. 
But the Streetwize lock did a fine job of resisting attack from everything except heavy-duty power tools, and none of our cars could be moved once it had been fitted. It's not something you would want to have to install at the end of every single journey, but it offers great protection at an affordable price. 
Disklok 
Previously we have tested the Disklok and found it to be almost indestructible. The all-encompassing steel case means a thief would just not bother to attempt removal unless they had a lot of time, seclusion and real determination. This still holds true, as do our concerns about the practicalities of fitting such a weighty device every time you pop to the shops.
However, we found that the Disklok was not effective when fitted in one of our test vehicles. Disklok says this was because the wheel design for that car required a different size, and has since amended its instructions concerning the correct size to be used to remedy the issue.
Monojoy Steering Wheel Lock
Price: £26.99 
Keys: 3 
Removal: 1.5 minutes
Rating: 3 stars
Contact: www.amazon.co.uk
The Monojoy lock is described as 'Amazon's Choice' and has a decent number of positive reviews. However the packaging, instructions and general quality seem rather sub-par compared with other cheaper locks here. Also, the black and chrome appearance is difficult to see when outside the car, so offers little visual deterrent. 
On the positive side it offered better protection than the cheaper locks here, with sturdier materials that resisted Mike's hand tools for close to a minute and a half. It's easier to store than the bulkier locks here, too.
Streetwize Steering Wheel Lock
This bright yellow lock is easily visible through windows, so is more likely to deter the casual thief. It's also reasonably compact, which means you could store it in a footwell without upsetting your passengers too much. We also preferred it to the similar-looking (and slightly more expensive) Halfords Essentials lock because the keys are smaller and easier to use, so you wouldn't mind having them on your key ring.
But despite the substantial weight of the lock, it quickly succumbed to Mike's tools and was off in just a few seconds.
Halfords Essentials Double Bar Steering Lock 
Price: £19.99 
Keys: 2 
Removal: 5 seconds
Rating: 2 stars
Contact: www.halfords.com
Halfords' big-selling bar is similar in looks and mechanism to the Streetwize lock, with four hooks and two sliding bars. This, in theory, makes it more secure if your car has thin spokes, because the hooks can latch on either side of them.
Attaching it was simple, but taking it off took longer because the cross-shaped keys are fiddly to align, and very hard to use in the dark. In fact, Mike removed the lock from our steering wheel using basic tools faster than we could with the key. 
Halfords T-bar Steering Lock 
Price: £21.99 
Keys: 2 
Removal: <5 seconds
Rating: 2 stars
Contact: www.halfords.com
Halfords' second lock in this test seems to be a decent proposition. It is by far the most compact of this group, and is much more convenient to use than the bigger locks. The clasp can fit over a spoke, making it difficult to remove with simple cuts to the steering wheel. 
It has a great visual deterrent effect, too, with a bright yellow body. Unfortunately it was simply not strong enough to resist attack to the lock itself, and Mike had it removed in seconds.