Best rust converters 2021
We rate popular rust converter sprays and liquids to help you keep the dreaded tin worm at bay
The bad old days of a car having rust holes before its first MoT have disappeared, but look underneath the average five-year-old vehicle and you might be shocked at how much corrosion lurks below. 
Even on the bodywork a stone chip or scratch can soon grow into a nasty blister, and you need to treat rust properly to stop it spreading. Rust removal involves spending hours with a wire brush or strong acidic chemicals that are dangerous to use, so it is far easier and safer to use a rust converter. These stop reaction in the metal using special ingredients, which neutralise the corrosion and allow you to paint over it. 
There are numerous types of these potions on the market, and they all claim to be the best, so we tested a selection of products to see which you should trust to sort your rust.
How we tested them
We left sections of 1mm unpainted mild steel to gently corrode outside over the course of several months, then let them thoroughly dry before treating both sides with our products, carefully following the instructions. 
One side of the steel sample was left unpainted while the other was sprayed with a single coat of primer and acrylic top coat, replicating a typical DIY repair. Once dry, the samples were then doused daily in salty water for four weeks to encourage any corrosion to reappear. We then scored them on ease of use, rust-resisting performance and price. 
Verdict
We were surprised by the results of this test, but the samples don't lie. Jenolite's spray was easy to apply, and offered the best protection at a reasonable price. Be careful not to get it confused with the liquid equivalent though, because this had a woeful result. If a spray isn't suitable for the job, we'd recommend the Bilt-Hamber Hydrate-80 for tackling larger areas, and the Hammerite Kurust for smaller repairs. 
Jenolite Rust Converter spray
Bilt-Hamber Hydrate-80
Hammerite Kurust
How to tackle rust 
If you – or the MoT tester – spot some rust, then don't waste any time getting it sorted, because it's not going to get any better. An advisory in the MoT for surface corrosion is likely to mean welding will be needed the next year unless you tackle it now. 
If you are getting underneath a car, make sure you use axle stands or ramps and wear eye protection and a mask. Any areas that are holed will need welding, so don't waste your time with treatment, but surface rust should be rubbed with a wire brush and then painted with a converter. If you are treating a rust bubble on the bodywork, you will want to remove as much of the rust as possible before treating or it will soon reappear under any filler and top coat.
Something like Hammerite is fine to paint areas you don't see, such as wheelarches and floorpans. For these we would also recommend a coating of protective wax such as Bilt-Hamber's Dynax UB (below) to complete the protection and ensure the car remains rust free for many more years. 
Reviews
Jenolite Rust Converter spray
Price: £16.99   
Cost per 100ml: £4.25
Size: 400ml   
Rating: 5 stars
Contact: www.jenolite.com
Partnership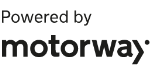 Need to sell your car?
Find your best offer from over 5,000+ dealers. It's that easy.
Unlike the other potions tested, this Jenolite is applied by a spray aerosol rather than by brush. This will make it far easier to use in some locations, such as inside a wheelarch, but it could be tricky to avoid overspray on smaller areas, such as a rust bubble on the bodywork. 
The surprise was that the consistency was so different from that of the Jenolite liquid (p58), because it was far more clinging and waxy. The performance was exceptional, too, with the least corrosion showing on our sample. It's not cheap, but it's also far from expensive.
Bilt-Hamber Hydrate-80
Price: £14.95   
Cost per 100ml: £2.99
Size: 500ml   
Rating: 4 stars
Contact: www.bilthamber.com
It's not often we say we're disappointed with a product and still give it a recommended award, but Bilt-Hamber products normally excel. That's why we were a little underwhelmed that the Hydrate-80 didn't come out as the top performer here. 
It still offers much better protection than most of the products we tested, and the coating seems tough. But some minor surface corrosion had started to become visible on both sides of our sample by the end of our test period. It claws back some points by being really good value.
Hammerite Kurust
Price: £10.80   
Cost per 100ml: £4.32
Size: 250ml   
Rating: 4 stars
Contact: www.halfords.com
RECOMMENDED 
Hammerite has a reputation for easy-to-use rust-beating products, and the Kurust shows why. We were dubious at first because the liquid was watery when applied and seemed to want to bead off the surface rather than soak in, but after 15 minutes our sample had turned dark blue and allowed us to apply another coat. This gave impressive protection, matching the Bilt-Hamber.
It's third because of its relatively poor value, but the smaller bottle could make sense if you have only a small area to treat. 
Neutrarust 661
The Neutrarust's label looks like it means business, with all sorts of approvals from NATO and the Ministry of Defence. It is easy to apply and started to turn the rust black almost immediately. Its protection performance was impressive too, with no corrosion visible on our painted surface, and just a few specks on the unfinished surface.
Neutrarust is also reasonable value if you buy larger quantities, but it's beaten here because other converters do just as good a job while costing less.
Rustins Rust Converter
Price: £8.64   
Cost per 100ml: £3.46
Size: 250ml   
Rating: 3.5 stars
Contact: www.rustins.ltd
The milky fluid from the Rustins jar was certainly easy enough to apply, although it seemed to sit on our rust rather than soaking in, and took far longer than the others to cure into a paintable surface.
The fluid didn't seem to penetrate and bond into the metal, appearing to film a skin over the top of the rust instead. This meant its protection performance was poor, especially on the painted surface. It was the only sample that showed signs of actual paint flaking by the end of the test. 
Loctite SF 7503 Rust Remedy
Price: £5.99  
Cost per 100ml: £6.65
Size: 90ml   
Rating: 2 stars
Contact: www.amazon.co.uk
The Loctite fluid was far more watery than the other treatments, which meant it soaked into the rusty surface quickly. It rapidly turned black as the corrosion was converted, but that was the only real benefit. 
It was the first sample to show rust reappearing, and by the end of the test period the protection had almost completely disappeared from the unpainted side, and was starting to reappear on the other face too. Although cheap, the bottle is tiny at just 90ml, so it also represents poor value.
Jenolite Rust Converter liquid
Price: £16.99   
Cost per 100ml: £3.40
Size: 500ml   
Rating: 2 stars
Contact: www.jenolite.com
Any celebrations at Jenolite HQ about its Best Buy award for the spray will be tempered by the performance of the liquid. 
Unlike the waxy coating applied by the aerosol, this white fluid seemed very similar to many of the other products on test here, although its slightly thicker consistency made it easier to apply than some. 
However, any protection it offered was short-lived, and by the end of the test the unpainted side was almost uniformly corroded again. The rust was starting to creep onto the edges of the other face, too.