Best car screen wash 2021
Which screen wash formula will cut through grime and help to boost visibility in all temperatures? We test 10 to find out
Picking car care products is rarely an easy task as drivers look to balance performance and price. But with screen wash, making the right choice is even more difficult than usual.
A wide range of pack sizes coupled with different summer and winter concentrations makes the financial side a minefield, and pushes drivers towards the one-size-fits-all ready-mixed options.
To save you spending a few hours with a calculator or spreadsheet, we've done the maths before checking cleaning ability and resistance to freezing, so you can find the right solution for your washer bottle.
How we tested them
First we calculated the costs of each in their winter and summer mixes. For the former we chose coverage down to about -10C, where there was a choice of mixes. 
Next, we made them up to their winter concentration, and timed how long they took to ice over in the freezer. Then we put 100ml of the summer dilution in the washer bottle. An oil smear and a baked-on bug were put on the screen in two places – one where a single wiper passed, and another swept by two. We used the washers until they ran dry, then checked progress on shifting the marks.
Verdict
It's another victory for Prestone, which manages to combine a good price with fine performance to top the test. It may have won yet again but it was tight, with the unlikely Diamondbrite One Shot very close behind, and regular top performer Autoglym securing the final spot on the podium.
Reviews
Prestone Extreme Performance Screen Wash
Diamondbrite One Shot
Autoglym Ultimate Screenwash
Prestone Extreme Performance Screen Wash
Price: Around £5 
Size: 1 litre
Rating: 5/5
Contact: www.holtsauto.com
BEST BUY As we see so often in our tests, a good all-round performance is the key to victory. Where the Prestone, which claims to melt ice down to -18C, starred was in the freezer: here it lasted 150 minutes before icing over. You pay for it, though, because it has to be used neat to get this performance. 
It was much more competitively priced in the summer dilution, and it was particularly effective at shifting the oil, helping it top our performance tests. A worthy champion.
Diamondbrite One Shot Screenwash
Price: Around £2.95 
Size: 100ml
Rating: 4.5/5
Contact: www.jewelultra.com
RECOMMENDED Single-use products like this One Shot from Diamondbrite tend to sacrifice convenience for performance, with dilution rates the same all year and dependent on washer bottle size, plus how much is in there (unlike products that are pre-mixed). But One Shot bucks the trend with its 'highly concentrated formulation' and snatches the runner-up spot here. 
Using just a few millilitres, as you would in a four-litre or so washer bottle, it was a screen star, topping the cleaning tests. No surprise it struggled in the freezer, lasting just an hour, but this is an impressive debut.
Autoglym Ultimate Screenwash
Price: Around £4.50 
Size: 500ml
Rating: 4.5/5
Contact: www.autoglym.com
RECOMMENDED We've long been fans of Autoglym's veteran screen wash and yet again it saw off many newer rivals this time around. It is definitely among the more expensive in its winter solution, and it did manage 90 minutes before freezing, but it was on the screen where it had an edge. 
Partnership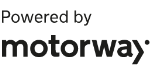 Need to sell your car?
Find your best offer from over 5,000+ dealers. It's that easy.
It was close to the One Shot, and scored well on both the baked-on bug and oil. It was particularly effective on the dead insect in the double-swept area – a showing that helped overcome its price disadvantage.
Halfords Screen Wash -20C Ready to Use
Price: Around £6.50 
Size: 5 litres
Rating: 4/5
Contact: www.halfords.com
If topping up the washer bottle is a chore or you don't have time to mix your own solution, then this ready-mixed screen wash from Halfords is the one to go for. You're stuck with the same concentration all year round, which makes it cheap in winter and relatively expensive in summer. 
Despite using just the one dilution, it lasted a respectable two hours in the freezer. The bugs troubled it on the screen although it did much better on the oil, completely removing it.
Demon Shot Screenwash Booster
Price: Around £3.99 
Size: 500ml
Rating: 3.5/5
Contact: www.tetrosyl.com
It would be easy to overlook Demon Shot from the Tetrosyl line-up because it initially looks like something you just add to what is already in the car. Dig a little deeper, though, and it is also a screen wash in its own right, with dilution levels in the instructions. 
In its summer mix it makes 25 litres. At its winter dilution it is competitively priced, but only just made it past an hour in the freezer. It made up for that with good oil removal, although others did better on the single-pass bug test. 
Bluecol Concentrate Screen Wash
Price: Around £5.54 
Size: 1 litre
Rating: 3.5/5
Contact: www.bluecol.co.uk
The second entry from the Tetrosyl line-up is from one of the oldest names in the sector, and is more conventional than the Demon Shot Booster (left). Neat, it claims to be good for -36C, but at the -9C solution we tested it at it lasted 90 minutes in the deep freeze, and was one of the cheaper options. 
It was even more competitive on price in its summer solution, but it struggled to make much progress on the single-swept area. However, it was more of a match for rivals where both wipers passed.
Wynn's Super Concentrated Screen-Wash 21+
Price: Around £3.10 
Size: 250ml
Rating: 3/5
Contact: www.wynns.eu
This small pack makes little sense here, because at its -10C mix of 1:2 there's nowhere near enough to fill a four-litre or so washer bottle. The situation is only a little better in the summer mix. It also means this is one of the most expensive options. 
But it did work well in the freezer, going some way to justifying the cost, lasting a decent two hours. Like the rival Bluecol, it needed the double-wiper sweep to make decent progress on our bug and oil.
Dodo Juice Spirited Away
Price: Around £10 
Size: 500ml
Rating: 3/5
Contact: www.dodojuice.net
Spirited Away has its roots in Dodo Juice's Clearly Menthol test-winning glass cleaner. No surprise then to see it become one of the stars on the screen. The one-sweep bug caused it a little trouble but it was among the best on the oil, shifting it all in the double-wipe assessment. 
It was also among the leaders in the freezer, lasting two hours before starting to go solid. So why does it finish so far down the leader board? It's all down to price, with rivals achieving similar results for less.
Also tested 
Prestone Ultra Performance Summer Screen Wash
Price: Around £5 
Size: 5 litres
Rating: 3/5
Contact: www.holtsauto.com
Halfords Screen Wash -10C Concentrate
Price: Around £6 
Size: 5 litres
Rating: 3/5
Contact: www.halfords.com