SsangYong to launch five new models in UK by 2021
Head of Mahindra group confirms model push from SsangYong, while ownership of Pininfarina means more design-led approach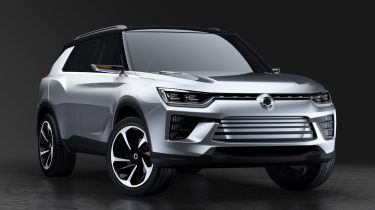 SsangYong will continue its model offensive over the next five years, with a new model set to launch each year and a focus on alternative powertrains.
Anand Mahindra, boss of the Mahindra Group which owns SsangYong, told Auto Express that SsangYong's recent sales growth will bolster a range overhaul: "There is a great pipeline ahead, and you can expect a new model each year for the next four to five years".
Mahindra elaborated that the brand's improved sales in the UK, spearheaded by the Tivoli SUV, mean a bigger commitment to the market. "The Tivoli has been a real success story, and as a result you [the UK] will be a priority for new models in the future".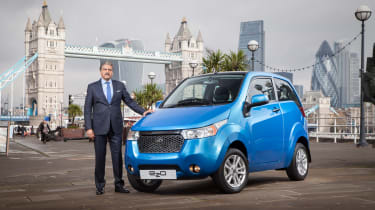 Launching later this year is the Tivoli XLV, an elongated version of the existing crossover SUV; bosses are debating the viability of a convertible version of the Tivoli, too. Back at Geneva we saw the SIV-2, which previews a future Qashqai-sized C-segment SUV using a new 48v mild hybrid powertrain. Further new models will include replacements for the Rexton large SUV and Turismo people carrier, although we don't expect the company to abandon its core 4x4 roots.
Mahindra Group is also understood to be developing a turbocharged three-cylinder petrol unit, which should make its way into the Tivoli next year. Fully-electric models "are under consideration" according to the group's Automotive president Pravin Shah, but the brand is focusing on establishing the Mahindra name as an electric carmaker in the UK with the new e2o city car – launched last week.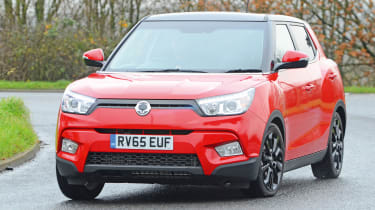 SsangYong was saved from insolvency by India-based Mahindra back in 2011, as the firm acquired a 70 per cent share in the Korean brand. In 2015, Mahindra also confirmed a deal to buy Italian design house Pininfarina for around £132million.
Anand Mahindra claimed that Pininfarina's integrity "must be preserved", but that the acquisition "will elevate our design sensibility across the group, including our tech brands". Whether or not that means we'll see Pininfarina badges on future SsangYongs remains to be seen, however.
What do you think the future holds for SsangYong in the UK? Could the Korean brand make a real impact on the sales charts? Join the debate in the comments...