Toyota Verso powered by BMW diesel engine
The Toyota Verso is the first model from the Japanese manufacturer to be available with a BMW-sourced diesel engine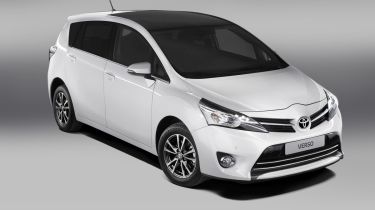 The new Toyota Verso will be available with the option of a BMW-sourced 1.6-litre diesel engine from launch early next year. The announcement of the shared powertrain is the first collaboration between BMW and Toyota in their new technical partnership.
The engine is a 111bhp 1.6-litre diesel, producing 270Nm of torque and emitting just 119g/km of CO2. It's the same engine used to power the BMW 1 Series and the previous-generation MINI. While BMW's diesel engines are not know for their refinement, they do offer impressive efficiency, which is likely to been a driving factor in the Japanese brand's decision to partner up with the German firm.
It was back in 2011 when BMW decided to provide Toyota with both 1.6 and 2.0-litre diesel engines. The Verso is the first Toyota model to benefit from a BMW motor, which will enter production next month at Toyota's Adapazari plant in Turkey. This gives Toyota a competitive rival to cars like the Vauxhall Zafira Tourer and Renault Scenic, both of which use clean 1.6-litre diesels to appeal to company buyers.
The BMW-sourced engines are also part of a wider collaboration between the two manufacturers, which includes the co-development of a fuel-cell system and a joint sports car. The manufacturers will also be conducting research into lithium-air batteries - which could revolutionize the was electric vehicles are powered.