Vauxhall Zafira Tourer (2012 - 2018) review
The Vauxhall Zafira Tourer is a spacious and luxurious seven-seater that's designed to rival the Ford S-MAX
Find your Vauxhall Zafira Tourer
Offers from our trusted partners on this car and its predecessors...
Or are you looking to sell your car?
Advertisement
Although the Tourer has been around a while, there was a significant facelift in 2016 that replaced the boomerang-shaped headlamps with a more sober front end, while the interior was treated to an upgrade that included the adoption of an up-to-date touchscreen centre console and a new steering wheel design.
Vauxhall's penchant for confusing specification grades remains, and there are half a dozen models in the Zafira Tourer line-up, not including 'Nav' versions of a couple of them. The entry model is the Design, but it's pretty well specified, with 17-inch alloys, air-conditioning, Bluetooth, DAB radio, a CP player, cruise control and parking sensors. The Energy model is next, with the benefit of sat-nav and some design tweaks, and after that you can work your way through SRi, SE, Tech Line and Elite. The latter comes with all the bells and whistles, including panoramic windscreen, panoramic sunroof and perforated leather seats.
The 2016 update left the Zafira Tourer's engine line-up untouched, which is no bad thing. The range comprises one turbocharged 1.4-litre petrol, along with a pair of diesels: the excellent, fuel-sipping 1.6-litre 'Whisper' unit and a stronger 2.0-litre CDTi, which costs barely more than the 1.6 on equivalent trims.
In terms of gearboxes, the 1.4 petrol and the 2.0 diesel can be had either with the standard six-speed manual transmission, or with a six-speed automatic, which adds cost and has a significant punitive effect in terms of economy/emissions. The 1.6 CDTi can only be had as a six-speed manual, with Vauxhall's Start & Stop technology fitted to the 1.6 CDTi and the 2.0 CDTi manuals only. All engine and transmission choices are available with all equipment levels. 
The long-serving and incredibly popular Vauxhall Zafira Tourer is a seven-seater people carrier that competes with the likes of the Ford S-MAX, SEAT Alhambra and Volkswagen Sharan – beating all of them in terms of sales by a comfortable margin. Other rivals include the Renault Grand Scenic and the Citroen Grand C4 Picasso, while seven-seat SUVs like the Hyundai Santa Fe and Kia Sorento may also tempt buyers.
Introduced in 2012, the Zafira Tourer is a bit bigger than the Zafira models that preceded it, and benefits from a more usable set-up for its Flex7 seating. The ability to move chairs around has always been a Zafira strength, but even in this bigger Tourer model, the rearmost seats are only suitable for children. A lounge seat option turns the middle row's centre chair into an armrest, and you can choose an optional FlexRail storage system that boosts practicality further.
Engines, performance and drive
Vauxhall Zafira Tourer's limited array of engines is impressive, while it's a comfortable and composed MPV to drive
The first thing you notice about the Zafira Tourer is how well road- and engine noise are isolated from the cabin. The 1.6-litre diesel engine is a huge improvement over the old 1.7 and is smoother than the more powerful 2.0-litre CDTi – although there's still some clatter at idle.
Still, you'll only notice that clatter outside. Once you're on the move, the car is more refined than a Citroën Grand C4 Picasso and very quiet at speed.
Partnership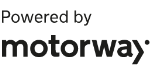 Need to sell your car?
Find your best offer from over 5,000+ dealers. It's that easy.
The Zafira Tourer also has a revised six-speed manual gearbox, with a slicker shift action than before.
Handling is decent, rather than great, but the Vauxhall is composed and comfortable. If you push on along a twisty A-road, the body control is reassuring, although the ride can be a bit bouncy. Generally, though, the suspension does a good job, feeling supple in most situations and only flustered by the worst imperfections in the road, while the steering is light, but accurate. 
Engines
The only petrol engine in the current line-up is the 1.4-litre turbocharged four-cylinder unit. It has the same peak power of 138bhp (delivered from 4,900-6,000rpm) as the now-unavailable 1.8, but it has healthier torque, the maximum being 200Nm from 1,850-4,900rpm – dovetailing neatly with the arrival of the brake horsepower.
This 1.4 petrol is a fine engine in many ways and a 0-62mph time (with a manual gearbox) of less than ten seconds suggests it doesn't struggle to move the Zafira Tourer's large body. But its economy and emissions figures are somewhat average, so you're better off sacrificing a tiny bit of acceleration and choosing the 1.6-litre diesel instead.
Vauxhall calls its 1.6-litre CDTi unit the Whisper diesel, but if you can get past the clunky name it's a lovely, smooth and very quiet unit – our pick of the range. Maximum power is 134bhp at 3,500rpm, while it's the superb 320Nm from just 2,000rpm that makes this a relaxing and pleasant engine to deal with.
The quickest Zafira Tourer of the lot is the 2.0-litre diesel, which makes 168bhp at 3,750rpm and a robust 400Nm from 1,750-2,500rpm, although we'd say this engine isn't quite as refined as the 1.6. It does have an automatic option, though, which may appeal to you.
A word of caution on those automatics: they add significantly to the list price, whether with the 1.4-litre turbo petrol or the 2.0 CDTi, and in both instances they marginally blunt performance.
The 1.4 manual does 0-62mph in 9.9 seconds and goes on to a 124mph top speed, while for the automatic the same data reads 10.2 seconds and 122mph. For the 2.0 CDTi, the manual's bests of 9.1 seconds and 129mph compare to the auto's 9.3 seconds and 127mph.
MPG, CO2 and Running Costs
Go for the diesels for the lowest tax and best fuel economy rates in the Vauxhall Zafira Tourer range
Until the arrival of the 1.6-litre CDTi, the 2.0-litre unit was the eco-champ. However, as the Whisper diesel can dip to 109g/km, it's now the car that should appeal most to both private and fleet buyers.
The 1.6's best economy returns are as high as 68.9mpg, followed by the 2.0 CDTi's best of 57.7mpg – both some way ahead of the 1.4-litre petrol (42.2mpg). The 2.0-litre's CO2 emissions figure is 129g/km, which will bump up the tax figures. 
Two options can affect economy and emissions, the first of these being the automatic gearbox. This brings an increase of 10g/km in CO2 emissions to 168g/km, while economy also drops from the manual's 42.2mpg to 39.2mpg. 
It's an even worse story on the 2.0 CDTi, as the manual comes with auto stop-start technology, whereas the auto doesn't. As a result, the manual can return 57.7mpg and emissions of 129g/km CO2, while the automatic languishes way down on 46.3mpg and 161g/km – huge penalties, which will significantly increase road tax and BIK rates.
The second option to affect the green data is bigger wheels. Apart from on the 1.4 petrol and the two automatic models, stepping from the 17-inch rims (which are standard on most specifications) up to 18- and 19-inch wheels also hits economy and emissions. 
On the 1.6 CDTi, the numbers alter to 62.7mpg and 119g/km CO2, from 68.9mpg and 109g/km, while the 2.0 CDTi worsens from 57.7mpg and 129g/km, to 54.3mpg and 137g/km. SRi and Elite 2.0 CDTi buyers need to take particular notice here, as 18-inch wheels are standard fit on those trims.
Insurance groups
Insurance groups are pretty good for the Zafira Tourer – they start at 14 and only rise to 22 on higher-spec models with the 2.0 CDTi engine, so the Vauxhall people carrier should be reasonably cheap to run on this score.
Depreciation
A difficult area for Vauxhall, as the brand's image hasn't always been the strongest in recent years. It has good standard equipment levels and reasonable discounts are available from dealers, but French rivals offer more toys for even less money, while the 45 per cent three-year residual value of the Vauxhall is hardly class-leading.
Interior, design and technology
Attractive exterior looks and a well-equipped, neatly designed interior mark out the Vauxhall Zafira Tourer
Aside from the new face and headlamps that were introduced in 2016, Vauxhall hasn't messed with the styling of the Zafira Tourer, but it's always looked smart. It's longer, taller and wider than the Citroën Grand C4 Picasso, and the high window line helps to slim the profile.
Tech Line models come with a chrome window line treatment, silver-effect roof rails and dark-tinted rear windows, which help the people carrier look a bit more upmarket.
Inside, it's refreshingly straightforward, with an easy-to-use touchscreen. The cheap plastic steering rim of earlier models has been replaced with something nicer, too.
Chunky A-pillars and a darker interior ensure the Zafira doesn't feel all that airy, but there is the option of a panoramic roof (standard with Elite trim) and the driving position is fine, offering plenty of seat and steering wheel adjustment.
Sat-nav, stereo and infotainment
Every model comes with Vauxhall's R4.0 IntelliLink infotainment system, which includes a 7.0-inch touchscreen, USB socket and Bluetooth connectivity, as well as Apple CarPlay and Android Auto. Choose Energy, Tech Line and one of the Nav versions, and the system is upgraded to incude sat-nav. 
As standard, the Zafira Tourer comes with a six-speaker stereo with 20 watts per channel output, as well as MP3 capability, a USB connector with iPod control and a DAB radio.
Also standard on every model is the Vauxhall OnStar system, a fully manned, personal assistance package that also gives you a WiFi hotspot in the car. Special advisers are a button-press away, the car automatically sends out an SOS signal in the event of a crash, and various functions can be accessed/controlled remotely by smartphone apps, among other services it can perform. OnStar requires an annual subscription fee after the first 12 months.
Practicality, comfort and boot space
A practical seating arrangement and plenty of storage cubbies boost the Vauxhall Zafira Tourer's appeal, but some rivals are more spacious
The Zafira Tourer has a shorter wheelbase than the Citroën Grand C4 Picasso, but there's still plenty of room inside and, as you'd expect, lots of flexibility in the seating layout. The centre row of seats can be moved back and forth, or folded individually, and the middle seat can even be stowed, allowing the two outer seats to slide in to free up elbow room.
However, it's not a perfect system. While passengers in the middle row get a decent amount of legroom, they have to put up with a small transmission hump in the floor. Plus, the Zafira's centre seat is narrow and only the outer two seats have ISOFIX child seat mounting points.
Still, Vauxhall's Flex7 seats are easy to fold and all the levers, handles and runners seem sturdy. The third row of seats can be folded completely into the floor to maximise luggage space. 
Depending on trim and equipment levels, the Vauxhall's cabin can have up to 34 separate storage compartments and cubbies for stowing all manner of items.
Size
The Vauxhall's a rather sizeable machine, measuring almost 2.1 metres wide (including the door mirrors) and the best part of 4.7 metres long, although Vauxhall helpfully fits front and rear parking sensors as standard to all models. 
Its wheelbase is 2,760mm and the Zafira Tourer isn't a light machine, weighing 1,626kg in our favoured 1.6 CDTi trim (the 1.4 is a bit slimmer, the 2.0-litre heavier). However, that means it's a decent towcar, with towing capacities of between 1,300kg and 1,650kg (for a braked trailer) across the range, depending on the engine.
Legroom, headroom & passenger space
As the car is 1,685mm tall, headroom in the Zafira Tourer simply isn't an issue. Leg-, shoulder- and hip- room is decent in the front two rows, but while the rearmost seats have space for children, they're a bit cramped for average adults.
Boot
With all seven seats in place, there's just 152 litres of boot space. Fold the two third-row chairs down and that increases to a much more useful 710 litres, although you should bear in mind that the Zafira's boot has a narrow load floor and low parcel shelf in this setting.
Even with all five rear seats tucked away, the Zafira Tourer still has less space than the Citroën, with 1,860 litres in total.
Reliability and Safety
A moderately strong showing on owner satisfaction and a five-star Euro NCAP safety rating makes the Vauxhall Zafira Tourer easy to recommend
No Vauxhall did stunningly well in the 2015 Driver Power survey, but the Zafira Tourer polled comfortably in the top half of the 200-vehicle chart, coming home in 79th place; it was the top-ranked model the Luton company makes as a result. 
Owners deemed it middling on a number of factors, including reliability (100th place), but scored it excellently on ride comfort (43rd), road handling (58th) and performance (61st), a strong set of results.
From what we understand, neither the 1.4 petrol nor the CDTis are unreliable engines, especially the 1.6, which has benefitted from millions of pounds worth of Opel/Vauxhall development money, as it's part of a new wave of advanced engines being introduced by the manufacturer.
The car also has a good safety record, with a five-star Euro NCAP crash test rating. It scored 94 per cent for adult protection, 83 per cent for children and 86 per cent for its safety assist systems. Shame that it only recorded 53 per cent for pedestrian safety.
On SE, Tech Line and Elite trims, the Front Camera System brings in adaptive cruise control, following distance indication with forward collision alert, automatic brake intervention, lane departure warning and traffic sign recognition; Blind Spot Alert is a further option.
Warranty 
Vauxhall stopped providing its Lifetime warranty at the start of 2015, meaning the company's cars are now covered by a fairly average 60,000-mile/three-year warranty – although, save for Renault's four-year package, none of its obvious rivals better it.
For a variable fee, the warranty can be extended on cars less than seven years old and with fewer than 70,000 miles on the clock, but there is still a 100,000-mile overall cap on such cover. For £25, the Vauxhall warranty can be transferred if the car is sold privately. 
Servicing
Like most Vauxhalls, the Zafira Tourer needs servicing every 20,000 miles or annually, whichever comes first – or, if you're mechanically hard on a car, it will indicate when it needs attention. 
The manufacturer offers a variety of fixed price servicing packages, including a service club with 25 per cent off labour and parts costs, and 50 per cent off MOTs.
For an alternative review of the latest Vauxhall Zafira Tourer MPV visit our sister site carbuyer.co.uk