New 2020 Toyota GR Yaris: £29,995 starting price for four-wheel drive hot hatch
The 257bhp, four-wheel-drive, rally-inspired Toyota GR Yaris is now on sale in the UK
Toyota has confirmed that the new GR Yaris will be priced from £29,995 for the base-model,  or £33,495 for the uprated Circuit Pack variant. Toyota is yet to announce an official on sale date, but we're expecting UK sales to start in the second half of 2020. First deliveries will arrive in November.
The GR Yaris was developed collaboratively by Toyota Gazoo Racing and Tommi Mäkinen Racing, Toyota's partner in the WRC. It features a range of motorsport-derived design features, such as an all-new 257bhp turbocharged three-cylinder engine, a dedicated two-door platform and a unique chassis and suspension setup.
It was officially unveiled at Tokyo Auto Salon 2020 as the company's latest flagship hot hatchback, designed to give Toyota a competitive advantage in the World Rally Championship where it is locked in battle with Korean rival Hyundai.
As such, the GR Yaris is the first "homologation special" produced for a generation, picking up where nineties rally legends such as the Celica GT-Four, Subaru Impreza and Mitsubishi Lancer Evolution left off. Thirty years ago, rally rules forced manufacturers to build thousands of special road cars that were closely linked to their equivalent competition vehicles, but current regulations, (introduced in 1997), removed this requirement.
However, today's FIA World Rally Championship rules do specify that, if a competition car's chassis and body-in-white are substantially different from its equivalent production model, a production car must be built using those underpinnings.
The race-prepped GR Yaris was stitched together from a combination of Toyota's GA-B and GA-C platforms, while the standard fourth-generation hatchback is only based on the former chassis. The rally car also features a completely different two-door body shell and a unique set of mounting points – so the GR Yaris had to be put into production if Toyota wanted to race it in the World Rally Championship.
As an added benefit, the GR Yaris serves as a means of giving Toyota a more tangible link between its motorsport efforts and its roadgoing range – especially in a model like the standard Yaris, which is focused on practicality and efficiency.
New 2020 Toyota GR Yaris: engine and drivetrain
The GR Yaris is powered by a motorsport-derived turbocharged 1.6-litre three-cylinder engine which, for the UK market, develops 257bhp and 360Nm of torque – although Japanese buyers get a more potent version of the same unit, which produces 268bhp and 370Nm of torque. The engine gives the UK market GR Yaris a 0–62mph time of 5.5 seconds and an electronically limited top speed of 143mph.
Power is sent through a six-speed manual gearbox to Toyota's "GR Four" adaptive all-wheel-drive system, which features two limited-slip differentials and a unique coupling which automatically manages the torque split between the front and rear axles. It's much lighter than a conventional all-wheel-drive system and Toyota says it has the theoretical capability of sending all of the engine's power to either axle, depending on the situation.
The driver can also manually adjust the GR Yaris's torque split using a switch in the cabin. In "Normal" mode, the GR Yaris sends 60 percent of the engine's power to the front wheels and 40 percent to the rear. "Sport" mode shifts this ratio to 30:70, while "Track" mode locks the two axles together in a 50:50 split for improved grip and handling.
New 2020 Toyota GR Yaris: chassis and platform
As mentioned above, the GR Yaris is built on a dedicated platform, which uses the rear half of Toyota's existing GA-C underpinnings and the front half of Toyota's latest GA-B platform, which was unveiled earlier this year with the launch of the all-new standard-issue 2020 Yaris.
Partnership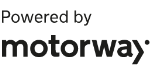 Need to sell your car?
Find your best offer from over 5,000+ dealers. It's that easy.
It's only available as a three-door, as it's a body style that offers the greatest chassis rigidity, the lightest kerbweight and the best scope for aerodynamic aids. Aluminium is used for the bonnet, boot-lid and door panels, while the standard 2020 Yaris roof panel has been swapped for a carbon-fibre reinforced plastic replacement.
Previously, Toyota disclosed that the GR Yaris has a 95mm lower roof line than a conventional Yaris, to clean up the air that reaches the rally car's huge rear wing and improve aerodynamic performance. The car's engine also sits further back in the bay than in the regular model, which improves weight distribution. 
Chassis-wise, the GR Yaris features a wider front and rear track width, a set of grooved front discs with four-pot calipers, an electric power steering system and a set of 18-inch alloys with Dunlop SP Sport tyres. Also, unlike the new 2020 Yaris – which features torsion beam rear suspension – the GR Yaris uses a double wishbone setup, which Toyota says improves handling.
For an extra £3,500, buyers can also choose to upgrade their GR Yaris with Toyota's optional Circuit Pack, which adds a mechanical Torsen limited-slip differential on each axle, an uprated suspension system and a set of lightweight forged 18-inch alloy wheels, wrapped in Michelin Pilot Sport tyres.
We drive the new 2020 Toyota GR Yaris
We've driven the new Toyota GR Yaris in the UK and found it to be one of the most exciting hot hatches you can buy today and a refreshing take on the road/rally car formula. Whether the GR Yaris is a reincarnation of the Subaru Imprezas, Mitsubishi Evos and Toyota Celica GT-Fours of the nineties will somewhat depend on its World Rally performances but judging by its on-road credentials - this little Japanese hot hatch certainly looks promising. 
The GR Yaris's structure feels very strong, letting the suspension do its best work over bumps and sunken drain covers. It's surprisingly pliant, and makes the car feel less hardcore than you'd expect. The notchy, GT86-like gearshift and firm brake pedal feel more serious, the fairly high driving position less so, but it's the way the car responds to small throttle inputs which is the biggest clue that this is no ordinary Yaris.
The 1.6-litre ball bearing-turbocharged engine pulls strongly from below 2,000rpm to around 500rpm shy of the 7,000rpm redline, and while the three-cylinder's note is far from tuneful, it's a purposeful noise – not unlike those old Evos and Celicas.
The steering is light but positive, and feedback builds with load. You can get on the power early out of turns with little risk of washing wide, but even in Sport mode the torque delivery doesn't feel particularly rear-biased – just tidy and effective.
What do you think of the new Toyota GR Yaris? Let us know your thoughts below…