Get Government funding for your small business
We outline some of the financial incentives that the Government is currently offering small businesses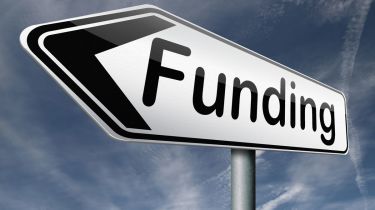 Hundreds of Government-backed schemes aimed at assisting businesses are out there. These are generally designed to encourage smaller businesses, and can help many fledgling operations keep afloat, especially during their early days.
There are catches, however, as these funds often have very specific targets. You might need to be based in a specific geographical area, for example, or focus on a particular industry. Other schemes might only provide cash injections for certain types of equipment, or will only provide money on the basis that you can match it, or already have a certain amount of funding.
Most schemes will require a business plan as part of the application process, too, so ensure that you have one ready.
One other issue is that there are many projects run by many different organisations, and they have varying qualification rules; as such, it can be hard to sift through all the options available to you.
Finding funding for your business
A good place to start is the Government's business and support finder, but there are other free websites, such as grantnet, grantsnet or j4bcommunity, that allow you to search through the multitude of options available to you.
Be on the lookout for sites that will search for you, but which charge a subscription fee, or make you pay for searches and information. Avoid them - it's not worth spending your money when you can get the same sort of service for free.
Micro-loans
If you only need a small amount of finance, you should think about taking out a micro loan, which will be tailored to your circumstances and can be used alongside funding from other sources.
A number of companies in the UK give micro loans; for example, Finance Wales offers funding from £5,000 to £25,000, with generous repayment terms ranging from one to five years.
Community schemes
A plethora of community development finance initiatives, or CDFIs, have been set up around the country to help individuals, and businesses, denied credit by banks and lending companies.
CDFIs provide help with everything from bridging loans and working capital to funds for property and equipment purchase. However, their terms are usually restrictive; you often have to be either a micro-business or a social enterprise, and be based in a disadvantaged area to qualify.
Government funding for other reasons
Most state-backed grant or loan schemes are about getting small businesses up and running - especially as the UK economy tries to get back up to strength - but politicians also use financial incentives to encourage certain types of behaviour in business, and you can use this to your advantage.
Going green - environmentally friendly funding
One of the hottest topics in politics is encouraging industry to invest in environmentally friendly and sustainable ways of doing business; as a result, there are plenty of Government grants around to encourage you.
These include incentives to increase workplace recycling, discounts on solar panels, grants for electric and hybrid vehicles, and even cash to invest in IT equipment that could help you or your employees work from home, thereby reducing the need to commute.
One of the best places to find out about eco-friendly Government grants, and which of them you might qualify for, is Green Grants Machine. It's a free website on which you can search through a comprehensive list of the loans, grants and other financial incentives available in the UK.
Going where the money is - relocating your business
Different incentives for businesses are available in different regions, which are generally aimed at encouraging economic growth or a specific type of business in a particular area. If you're prepared to move to a certain facility or region of the country, you could find that you are entitled to tax credits, reimbursements or other financial incentives to operate there.
There are also numerous grants available from regional growth funds (known as Local Enterprise Partnerships in England, Invest Northern Ireland, Finance Wales and Scottish Enterprise). Again, the best way to find out if you qualify for these is to put your details into the Government's Business finance and support finder.
Local councils can also offer financial incentives to businesses - discover what's available in your local area by typing your postcode into the gov.uk website.
Doing it for the community - social enterprise
You might also be eligible for Government support if your business is primarily aimed at helping people or communities. This sort of funding isn't solely available to charities or community-based organisations, either: you could be eligible for support if you run a limited company, or even operate as a sole trader.
You can find out more about possible financial backing for these sorts of ventures by visiting the Social Enterprise UK website.
How to pay for your van
Once you've decided on your van you need to work out how you're going to pay for it.
The most straightforward method is to simply pay for the vehicle up front and in full. This has the advantage of giving you full control, as the van is entirely yours to do with as you wish, but it also means you will have to go through the hassle of selling the vehicle on when it's time for a replacement.
You may not have sufficient cash to take this route, however, so a common alternative is to take out some sort of finance on the van. This is usually either a lease agreement, contract hire or a personal contract purchase (pcp).
With all these, you pay a fixed monthly sum for an agreed length of time. The main differences are that with a lease agreement you return the van to the finance company at the end of the term, whereas with hire purchase you pay a lump sum at the end of the agreement and take full ownership of the vehicle. With PCP, you have the choice if either handing the can back or paying a final lump sum.
InsuranceGetting the right insurance cover for your needs is also key. And don't automatically go for the cheapest option unless you've looked carefully to ensure the policy covers you for everything you'll be using your van for.
For instance, you must decide whether you want private, sole trader or business cover. You should also carefully go through your policy and check it covers your business needs. Are you covered for personal use? Who's insured to drive the vehicle? Are tools or stock covered in the policy?
Other issues to consider with your van insurance is whether it covers you for legal expenses in the event of a claim by a third party, or whether you get breakdown cover included – if not, it might be worth bolting either of these on.