Choosing a van insurance policy
Ensuring that your insurance covers you in all situations is crucial
It's tempting to go straight for the cheapest policy possible when insuring your 'van, but this isn't always the best way to get value-for-money cover.
For a start, it's important to get the right level of insurance for you. Make sure you know what type of cover you'll need: does it need to be for business use, personal use or a mixture of both? And do you want third-party, third-party fire and theft, or fully comprehensive cover?
Private, sole trader or business?
If you're running a business with several employees who are likely to drive your van or vans, then a comprehensive business policy is the obvious choice. This will generally cover you for tools and for any drivers authorised to use the vehicle by the policy holder. Be careful, though, because this can be an expensive way to insure your van. Plus, it might not cover you for private use.
If you're a sole trader – or a limited company, but you're the only driver of your van - then it's probably best for you to get sole trader cover. This normally covers you for both business and private use, but do check which aspects of the former the policy includes; you might need to tack on business-specific add-ons to make it right for you.
If your van is for private use only, then this is the cheapest form of cover. But it's vital to remember that you won't be covered for any work purposes - you will invalidate your insurance and be driving illegally if you do so.
Once you've worked out precisely the level and type of insurance cover that you'll need, you should go through the policies of any quotes and check carefully the assumptions and restrictions specified in them. These include:
• Who's covered in your policy?Think about who is going to drive your van, and for what purpose. With a private insurance policy, it's generally assumed that this will only be the policy holder unless you specify otherwise, and for private use only. Any other use might well invalidate the insurance.
If it's a business policy, then the assumption will be that it is the van which is insured, rather than any specifically named drivers. This allows more people to drive your van, but it can be much more expensive.
Bear in mind that the age of named drivers is one issue to consider: under-25s are a high-risk category and can be expensive to insure.
• What's covered in your policy?Are the contents of your van properly insured? If you're looking at a basic policy, they might not be automatically covered. If they are, it's worth checking precisely what that means: tools, goods and personal items can all be covered separately.
Look to see whether there are any restrictions on the age, dimensions or engine size of your van before signing up to any policy.
You should check the maximum load you're allowed, or whether you're permitted to tow a trailer, too.
• Where will you be covered?Check to see whether there are any mileage limits - it can be cheaper to specify a lower limit if you're expecting not to travel all that far.
Partnership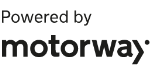 Need to sell your car?
Find your best offer from over 5,000+ dealers. It's that easy.
Make sure that the van is parked in the right place: find out whether it needs to be parked in a locked garage or secure compound overnight. Leaving the vehicle on the street or your drive overnight is likely to increase the cost of the insurance.
Insurance add-ons
Once you've picked a policy, the final issue to consider is the question of add-ons. By far the most common of these are breakdown assistance and legal cover.
• Legal expensesIf you're involved in an accident with another driver, and it's not you who is at fault, then some insurance policies might not cover your losses.
If this is the case with a policy that you're considering, you might like to think about opting for legal-expenses cover. This allows you to seek compensation for any damage to your van or personal property, or for any injury to you or your passengers.
• Breakdown assistanceWhile it's easy to buy breakdown cover separately from your insurance policy, it's worth finding out whether adding it to your insurance premiums makes more financial sense. Prices can be attractive, particularly for higher-spec recovery packages.
Your options range from simple roadside assistance, to full home start, trailer cover and Europe-wide recovery.