Vauxhall weighs in with strong sales as PSA increases profits
The 2019 financial results from Group PSA make happy reading for the Peugeot, Citroen, DS and Vauxhall car brands
British brand Vauxhall has contributed significant profits to a strong set of financial results in 2019 for its parent organisation, Group PSA, it has been announced.
The automotive giant, which includes brands Peugeot, Citroen and DS as well as Vauxhall and Opel, sold slightly fewer cars overall in 2019 compared with 2018, but increased its profit margin for the sixth straight year, to 8.5 per cent. Its net income rose 11 per cent, delivering a net profit of €3.3billion (£2.76billion).
PSA boss Carlos Tavares paid particular tribute to the staff at Opel and Vauxhall - brands that only joined the company when they were purchased from General Motors in 2017. Reported jointly, their profit margin stood at 6.5 per cent - less than three years after they were, in effect, rescued by the PSA buyout. "Opel and Vauxhall successfully delivered all the metrics of our plan," he said.
"This is a very significant achievement in very short period of time. I'd like to express a very specific thanks and congratulations. It has been a very hard period for the team but they have done it: they have turned around their company. After 20 years of red ink, they moved to profit in two years. That deserves specific recognition."
The strongest of PSA's brands was arguably Citroen, which gained market share across Europe - but there was also some good news for PSA's premium brand DS, which increased its global sales by 16 per cent. It was also the only one of the PSA Group's car brands to report an actual increase in vehicle unit sales - from 53,265 to 61,989.
"DS is an interesting case," Tavares said. "Let's recognise that in 2019 it made 60,000 extremely profitable sales. This is not only a good business but it is also a premium brand. We are very excited. At the end of the day, we are betting on the expertise and creative power of our people. And since I joined this company I've never been disappointed by that, ever."
PSA is predicting that its margins will retract slightly in 2020, as the firm reacts to an expected decrease of the car market of three per cent in Europe and two per cent in Russia. "Our balance sheet is robust," Tavares said, "and we are fit to face the uncertainties that we can predict. But this is not enough; it's not enough to be a highly profitable car company.
"It is fundamental that we contribute to the wellbeing of the societies in which we operate. Since December 2018, we have significantly reduced the emissions of the cars that we sell. If we look at December 19, we've reduced by 11g/km the [average] CO2 emissions of our passenger vehicles. The way we are managing the CO2 performance of our sales is very sophisticated and efficient. We are sure we will meet the European CO2 target in 2020. We are not in a defensive mode on CO2 emissions; we believe it is a competitive edge for our company." 
Partnership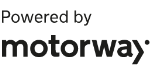 Need to sell your car?
Find your best offer from over 5,000+ dealers. It's that easy.
The improved results - in the face of decreased sales - are a sign that PSA's brands are selling higher percentages of new higher-end vehicles on which margins are higher. 
Tavares also believes that PSA's strategy of offering the latest 208 with a choice of petrol, diesel and pure-electric power will allow Peugeot to react to customer trends as they develop. "Our decision to offer multi-powertrain platforms is now fully aligned with the market," he said. "It gives us a lot of flexibility to adapt to this volatile world." But he admitted that the company is already looking at broadening its line-up of electric powertrains. "We are preparing to offer a wide array of ranges for our electrified vehicles," Tavares said. 
Do you think the future is bright for Vauxhall? Let us know in the comments…