Watchdog: Astra recall fix fails
Vauxhall refuses to pay out when recall fix to leaky Astra radiator fails, leaving one owner facing a £2,300 repair bill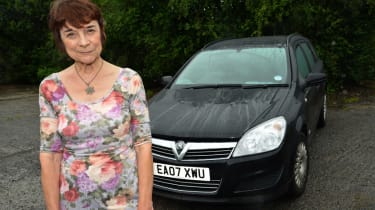 Cars are complex pieces of technology, and every so often a manufacturer discovers a fault after one of its models has left the factory.
If it's a potential safety issue, the company has to recall the car, logging the problem with the Vehicle and Operator Services Agency (VOSA) and contacting all owners about resolving it. But according to one garage owner, a Vauxhall Astra recall fix isn't up to scratch – and can leave drivers exposed to hefty bills.
We found out about this from Jean Roberts, of Swansea, who got in touch about her 2007 Astra. "An alert flashed up, telling me to take the car to the nearest workshop," she said. "But then the car just cut out. It had to be towed to a garage, which found the radiator had leaked water into the engine, gearbox and converter."
A new gearbox was required, and the bill came to £2,300. That would annoy anyone, but Jean was particularly irritated as the car had been fitted with a new radiator in May 2010 as part of a recall to prevent this leak.
"I contacted Vauxhall," Jean explained, "and was told that I couldn't expect the fix to be guaranteed for two years. But surely Vauxhall has a duty of care to its customers, and its cars should be fit for purpose?"
The garage that fixed Jean's car – Mike Tucker Autos in Swansea – claims it's not a one-off, either. Owner Mike told us: "The recall fix is a farce. This radiator problem is an issue around the UK. I repaired one before Jean's, and I've done three since."
Parts supplier Automatic Choice agreed, with its technical specialist John English saying: "This is a common issue, as the cooler in the radiator fails. It's the biggest cause of transmission failure in that car."
A Vauxhall spokeswoman told us a "limited amount" of Astras and Zafiras made in 2007 and 2008 were affected by the recall. But she denied there was a problem with the fix, saying: "We're unaware of any radiators failing after replacement."
Jean's case: At a glance
The problem: Jean's Astra broke down and needed a replacement gearbox after a radiator leak. But a recall fix in 2010 was supposed to prevent this from happening.
Vauxhall's response: The company admitted some Astras and Zafiras were recalled for replacement radiators, but said it was unaware of any of these new radiators failing.
Legal advice: Industry regulator Motor Codes told us: "If the manufacturer is unwilling to help, the customer's only resort is likely to be an appeal under the Sale of Goods Act. But she'd need to prove the part failed prematurely."
Our verdict: Vauxhall says radiator leaks aren't a problem on the Astra – but the garage and parts trades appear to disagree. We'll reserve judgement until you tell us about your own experiences.
Do you have a motoring problem that needs investigating? We're here to help… E-mail mail@autoexpress.co.uk or Tweet us @AutoExpress.