Hot Vauxhall Insignia Grand Sport to get 500bhp V6
Thanks to the Australians, the hottest Vauxhall Insignia Grand Sport could get as much as 500bhp from a boosted V6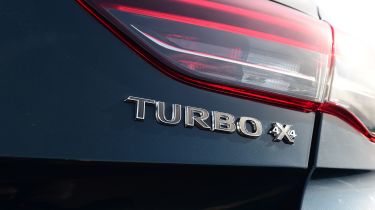 A hot version of the Vauxhall Insignia Grand Sport could reach UK showrooms with as much as 500bhp from a boosted petrol V6, thanks to Australian maker Holden's in-house HSV tuning arm. That would be a huge uplift in power from the old Vauxhall Insignia VXR.
Sources inside GM suggest Holden Special Vehicles has been playing around with the new Insignia, extracting more than 500bhp from a fettled V6 – possibly with the addition of a supercharger. However, as is the existing trend for forced induction and reduced fuel consumption, turbocharging might make more sense for the production vehicle.
While the new Insignia Grand Sport is currently only available with turbocharged four-cylinder engines, the range-topper will allegedly use a six-cylinder motor. The Australian market has a penchant for high-capacity petrol engines – as proven by the powerful VXR8 and Maloo pick-up. With the outgoing Vauxhall Insignia VXR boasting 321bhp from a turbo V6, brand bosses see space above that car, aiming the yet-to-be-named hot saloon squarely at the BMW M3 and Mercedes-AMG C 63 S.
Unlike its rivals, however, Vauxhall's flagship will use an uprated version of the standard Grand Sport's Twinster all-wheel-drive setup. This allows for the implementation of an innovative torque vectoring system that uses the throttle rather than the brakes for sharper turn-in and less understeer. It's likely that any fast Insignia will be mated the same eight-speed automatic gearbox as the current flagship 257bhp 2.0-litre Turbo 4x4.
Elsewhere, due to PSA Peugeot Citroen's recent buyout of the Vauxhall brand, plans for a high-power Astra hot hatch have been put on hold. Despite seeing success from the now defunct previous-generation Astra VXR, management has decided to focus on mainstream engine and trim combinations before switching to a PSA-produced platform by 2025. The prospect of future tuned Astras hasn't been written off completely, however.
Could a 500bhp Insignia challenge the BMW M3? Let us know in the comments...