Click through the gallery for the best cars you might have missed at the Geneva Motor Show 2016

Lichtestein's NanoFlowcell showed off its Quant E, which&nbsp;<span>generates energy from positively charged and negatively charged ionic liquid. The brand thinks that this method of fuelling is easy to retrofit into fuel stations or e

Like the Quant E, NanoFlowcell's Quantino r<span>uns on electrolytes, which the Liechtenstein company claims "are harmless to humans and nature, sustainable and inexpensive." &nbsp;The Quantino is described as the "one for all" by the

This deep red metallic Koenigsegg Regera is one of the first production-ready models the brand has. It's equipped with a 5.0-litre, twin-turbo V8 and 1,500bhp. It also has no traditional gearbox on board. The Regara can be "undressed"

Lazareth showed off its Wazuma GT at the 2016 Geneva Motor Show, which just so happens to look like a three-wheeled Ferrari 599, with bits of Mercedes SLS thrown in for good measure. We've seen the Wazuma GT before at Geneva, but it do

The One of 1 is a unique one-off, created after a Koenigsegg customer wanted an Agera that would be as close to a One:1 as possible in performance terms, while retaining the roof window, stowable roof and full luggage space.

The Tata Tiago populated the Tata stand. This car was previously called the Zica, but was renamed given recent news events. The car (and indeed the brand) is currently being promoted by non other than football megastar Lionel Messi.

The Apollo Arrow is the brand's effort to rise from the ashes after financial turmoil. Formerly Gumpert, Apollo wants the Arrow to celebrate "the art of German engineering." It has a 4.0-litre V8 with 1,000Nm of torque and a power outp

e'mobile's eRod is a bit like an electric Caterham. Batteries and an electric motor are fitted to a flyweight chassis, and it can be had in three states: Basic, Fun and Race.

This Fab Design McLaren has clearly come straight out of a sci-fi movie! We've seen the tuning company's work before with the McLaren 650S, which gets a wide body kit, massive black alloy wheels and a completely revised rear end.

Jeep's stand was all about its heritage, as it showed off its 75th Anniversary model line-up. Along with marking the current cars with new special editions, classics like this army-spec Willys Jeep took pride of place. Despite this pic

Volvo's shop included two ride-ons versions of the brand's XC coupe concept. The kids cars can be had in white (seen here) or orange with Euro NCAP roundels.

Mansory has been in the modification game for many years - now it has turned its hand to modifying Teslas! The added parts are purely cosmetic, but considering the Tesla is already lightning fast, we doubt most will mind.

Along with ludicrous G Wagens and elongated S-Class monstrosities, Brabus also goes for the softer touch. This classic Mercedes convertible is proof that they can also restore cars to their former glory.

Spyker is back with a refreshed C8 - and underneath the stunning body lurks a supercharged engine with 518bhp. Preliator stands for 'warrior' in Latin and the brand says that the colour of the show car is inspired by the F35 Raptor.

The good old&nbsp;Subaru Impreza is still going strong on rally stages around the world. This car previews a future World RallyCross car, as the brand gears up for more motorsport antics.

Like Mansory, Hamann very regularly fettles with German cars. This one - a GLE Coupe - has been given a comprehensive upgrade. Along with the usual additional styling cues, power is increased by 93bhp and torque is up by 140Nm.

This stunningly coachbuilt Disco Volante Spider is based on the Alfa Romeo 8C. As if the Disco Volante couldn't get any more beautiful!&nbsp;

For the child in your life that likes to bump into things! This is Volvo's other ride-on car for kids: usual array of Volvo safety kit not included.

<span>Italdesign, a long-standing design and engineering firm owned by the VW Group (and founded by Giorgetto Giugiaro), took a</span><a href="https://www.autoexpress.co.uk/lamborghini/huracan">Lamborghini Huracan</a><span>&nbsp;and co

Sin Cars UK has been building race cars for a few years now, but Rosen Daskalov's track monster now has a street legal version, seen here.

Bentley Mulsanne EWB not long enough for you? You could practically play a game of squash in the back of this 'Grand Limousine by Mulliner!'

It's the cottage industry electric car! It might look old-fashioned, but the Morgan EV3 is built using carbon composite body panels. Take note, ladies and gentlemen, this is as futuristic as Morgan has gotten so far!

The Arash AF10 has to win the horsepower race at this years Motor Show with the 2,080bhp hybrid model. Arash calls its electric motor system 'Warp Drive', as the car uses four individual electric motors attached to each wheel.&nbsp;

Along with making weird and wonderful three-wheeled cars, Lazareth used its stand to show off this: the LM847. The supersized sports bike is equipped with a 4.7-litre Maserati V8, which is capable of producing 463bhp. Terrifying.

Now this is a desert warrior! Tuning company MTM fitted a V8 to Volkswagen's mighty Amarok pick-up truck. They also finished it in the same colour as sand, so be careful not to lose it if you go out for a stroll in the dunes.
How to transfer a number plate from one car to another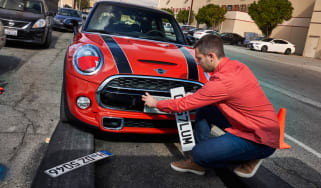 How to transfer a number plate from one car to another
Need to know how to transfer a number plate between vehicles? Our step-by-step guide breaks it down
Best mini jump starter packs 2020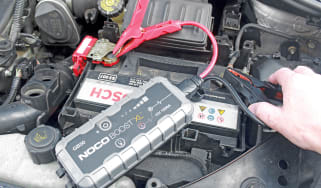 Best mini jump starter packs 2020
Don't get caught out with a dodgy battery as we test eight of the best jump starter packs
New Volkswagen Golf GTE 2020 review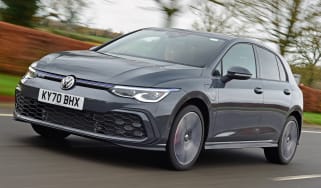 New Volkswagen Golf GTE 2020 review
Is the new 242bhp plug-in hybrid Volkswagen Golf GTE the pick of the range? We find out...