Limited edition Abarth 695 Biposto Record revealed
Small run of 133 cars celebrates the 50th anniversary of Carlo Abarth's acceleration record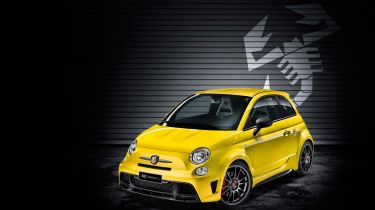 Abarth has announced a new limited edition 695 Biposto Record. It's based on the most extreme car Abarth makes – the two-seat 695 Biposto – and will appeal to Abarth enthusiasts who are after a bit of exclusivity.
The 695 Biposto Record commemorates the 50th anniversary of Carlo Abarth's record-breaking quarter mile run in a Fiat Abarth Class G 105HP. Records are a recurring theme, actually, as the limited edition of 133 models references the 133 records held by Abarth. The engine is record-breaking, too, posting figures of 139bhp per litre.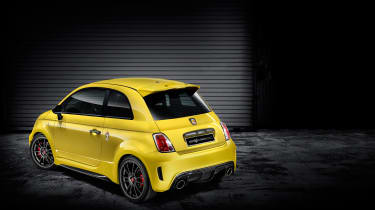 That engine is the same 190bhp turbocharged 1.4-litre unit from the existing Abarth 695 Biposto, which is enough to power the 997kg car from 0-62mph in just under six seconds. There's a manual gearbox for maximum driver involvement, combined with a mechanical locking differential. It posts a top speed of 143mph.
The 695 Biposto Record is finished in a striking 'Modena Yellow' paint colour combined with grey trim, 18-inch OZ alloy wheels and unique numbered plates. It's on sale now, priced from £36,610 in the UK – but you'll need to act fast to secure one of the 133 cars available.
Would you spend over £36,000 on a souped-up city car? Let us know in the comments below...