New Nuna MYTI child seat review
The neat, new Nuna MYTI child car seat adapts to your child as they grow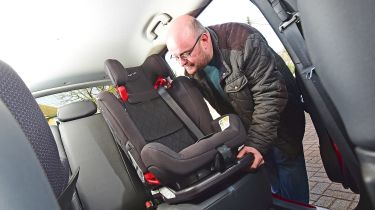 Price: £275Contact: www.nuna.eu/uk
Child seats are a significant investment, so it's worth choosing one that grows with your child. Nuna claims its new MYTI is the first to blend that scalability with i-Size regulations.
The 13.3kg MYTI's weight contributes to the kind of solidity you might associate with a Group 0 or 1 child seat, but is much less common in a high-backed booster.
• How to choose the best child car seat
It has plenty of padding, as well as adjustable headrest and shoulder supports, which mean that children up to 19.5kg will be comfortable. And as far as we can tell from appearances at least, they should be well protected in the event of a crash.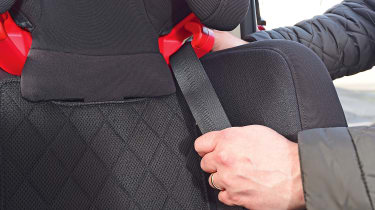 The integrated straps are easy to adjust and can be unbuckled single-handed. However, we are a little disappointed to see that there's no option to install the MYTI in the preferred rear-facing position.
Once children are over 19.5kg they can use the seat in its high-backed booster configuration, secured in place with the car's seatbelt. Converting the MYTI takes just 10 minutes, and the straps and buckle stow neatly behind the ventilated seat cushions – something which can be done without removing the seat from the car.
However, it's more complicated to install than is normal for this type of seat because you have to hook retaining straps onto tethers on the back of the car's rear seats, as well as using the familiar ISOFIX mounts.
Adults also need to stretch right over to belt up younger children with the seat in its booster mode, although older offspring should be able to do this themselves.
Overall, though, the MYTI makes a highly impressive, if pricey, do-it-all solution.