Fuel for thought
Filling a diesel with petrol can be a costly error. We look at the best kit to stop you doing it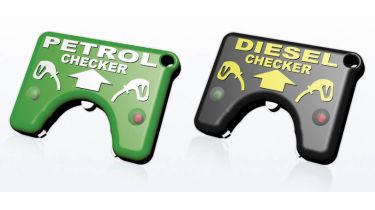 In December last year, sales of diesel cars hit a new high, accounting for nearly half of all models shifted. Despite that record 45.3 per cent market share, there seems to be no slowing in the number of drivers trying to fill oil-burners with unleaded.
Around 150,000 motorists every year make the mistake, with the bill to put it right costing anything from £200 to several thousands. What's worse is that you probably won't be able to claim on your insurance, as most providers refuse to pay out. Some even specifically exclude it in the policy.
Research by recovery firm Green Flag shows men are more likely to misfuel than women, but whoever makes the mistake should be prepared to dig deep to get it fixed. If you don't start the engine or turn on the ignition, you may get away with just having the tank drained. AA Fuel Assist will do this for £176.50, including properly disposing of the contaminated fuel. The AA gets rid of around 20,000 litres a week.
The big problems begin when the car is started and driven. Diesel lubricates the engine, while petrol is a solvent, and quickly removes any protection. Expensive high-pressure fuel pumps can be stripped and metal pieces blasted throughout the system. Replacing engines is rare, but renewing the fuel system and injectors typically costs around £3,000.
The problem is so bad that some diesel Fords, Land Rovers and BMWs now have fillers that will not accept the smaller petrol nozzle. But if you want to give yourself some protection, the aftermarket has several solutions. We look at them here.