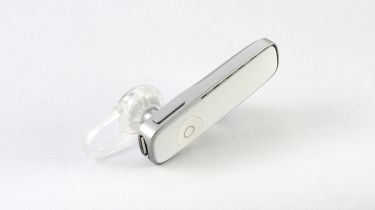 Great all-rounder
This headset is very simple, with the controls providing lots of feedback, although instead of a manual volume switch, you get a button to cycle through five volume profiles.
Sound quality was not quite up to the level of the Legend, but still good. And it's not very heavy in your ear, so it's comfortable, too.
Our caller reported minimal interference, plus you get a 12V USB in-car charger included in the package.