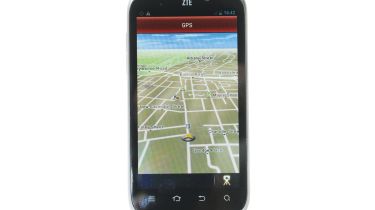 Navigon has been the software arm of Garmin since being acquired by the sat-nav giant in 2011, but its app trailed both its parent company's and its rivals' in our tests.
While accuracy was spot-on – it found all our postcodes and POIs – route recalculation was slow.
Worse still, the menus are dull in colour and confusing, and the cluttered display is hard to understand.
It's cheaper than the Garmin app, but that clumsy interface means it has to settle for a mid-table finish.