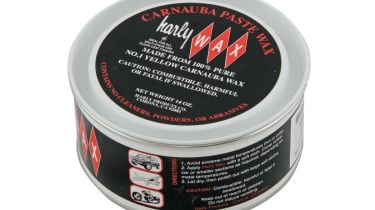 As these products are measured in different ways – on volume or weight and in metric or imperial – it can be difficult to tell what you're getting.
But there's no doubt with this US import as the tin is huge.
It's not just good value, either, as its yellow carnauba wax formula proved durable – although it was flagging towards the finish.