Tyre retailers - reviews - 2013 group test
Buying tyres online is easier than ever, and our reviews will help the tyre shopper find the perfect site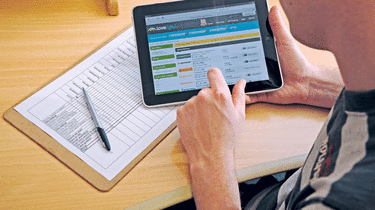 Tyres are among the most expensive accessories you'll buy for your car, but they play a huge part in its safety – so it's vital you don't skimp on quality. Yet tyres needn't cost the earth, with dedicated online retailers claiming to offer up to 40 per cent off high street prices. There are three types of Web operator: mobile fitters will provide the tyres and come to you, while partner fit operations take your order online and allow you to get the tyres fitted at a garage. The cheapest is a mail order site, where you have the tyres delivered to you, and sort out your own fitting. We tried 14 sites to pick the best.
How we tested them
The easier it is to find your tyres, the more likely you are to buy, so simple sites scored well. All allow you to search by size, and we gave bonus points to those that let you enter your reg. We searched for seven summer tyres and one winter tyre across two of the top-selling sizes. Sites which told us if tyres were in stock scored, as did those with search filters, and we looked for info on tyre labels, which is critical for safety. Our final factor was price, although these change every day as sites seek to undercut their rivals.
Verdict
A second win in a row for LoveTyres, which is still the easiest site to use and stocked all eight of our tyres. Even though it's mail order, prices are still competitive when you look at how much you'd pay for fitting. Runner-up here is Black Circles – our favourite partner fit site – which is clearly laid out. Partner fit site F1 Autocentres rounds out our top three, but if you want a fitter to come to you, we'd use Event Tyres.
1. LoveTyres