Car collection tips: the modern classics
We pick out some collectors' cars and modern classics that could make you money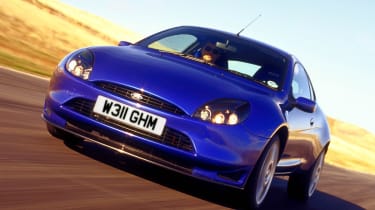 A full car collection is a far-flung dream for most of us, but buying a depreciation-proof car is much easier than you might think - and many of them can even increase in value.
We've picked out some of the best cars in a variety of price brackets that we expect to rise in value over the next five years - starting with a modern classic that you can get hold of for less than £1,000.
Volkswagen Golf GTI MkII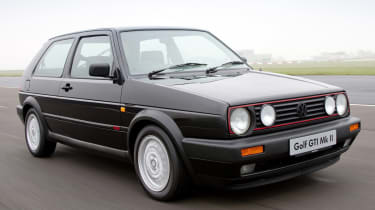 The car that set the hot hatch template is becoming a true classic. Original MkI Golf GTIs are fetching serious money, so the even more accomplished MkII is the best bet for cheap thrills. Prices of low-mileage minters are on the up, but tidy, usable GTIs are still available for under £1,000.
The good news is that 8v and 16v GTIs are robust and parts plentiful. Look after it, and you'll never lose cash. In fact, prices are only going to rise.
Price new: £11,429Price now: £995Model: GTI 8vEngine: 1.8-litre 4cyl, 112bhp
Predicted Price: £2,500 in five years (1989/G-reg)
MGF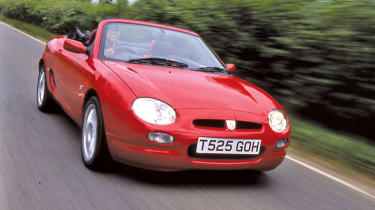 When the MGF debuted nearly 20 years ago, the British sports car was reborn. It mixed modern looks with engaging mid-engined handling and open-air thrills, and was an instant hit. Later cars had regular steel suspension, but early MGFs with the novel Hydragas set-up are likely to be the collectors' items.
Whatever you buy, make sure it has a full history and look for head gasket problems on the 1.8 K Series engine.
Price new: £15,995Price now: £1,500Model: 1.8iEngine: 1.8-litre 4cyl, 118bhp
Predicted Price: £3,500 in five years (2000/X-reg)
Audi A2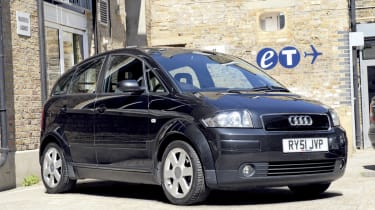 When new, Audi's cleverly packaged, supermini-sized A2 was a surprise sales flop. Despite its roomy, top-notch interior, lightweight aluminium construction and low running costs, it was just too pricey. Yet increasing fuel costs have ensured the bold A2 is now very desirable.
Diesels are frugal but noisy, so go for a smoother 1.4 or 1.6-litre petrol car, while big wheels make the already firm ride even more uncomfortable.
Price new: £14,144Price now: £3,495Model: 1.6 seEngine: 1.6-litre 4cyl, 110bhp
Predicted Price: £6,000 in five years (2003/03-reg)
Range Rover MkI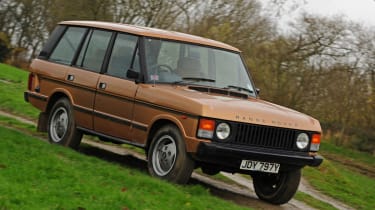 The original Range Rover is a cast iron classic, with early cars now changing hands for tens of thousands of pounds. But a long 26-year production run means that there are plenty of later models available for the price of a new Dacia Sandero.
It won't be cheap to run, but a MkI Range Rover serves up iconic looks and a commanding driving position. Plus, go off-road and you know it'll cut the mustard.
Price new: £35,419Price now: £6,995Model: vogue seEngine: 3.9-litre V8, 182bhp
Predicted Price: £15,000 in five years (1993/L-reg)
Ford Racing Puma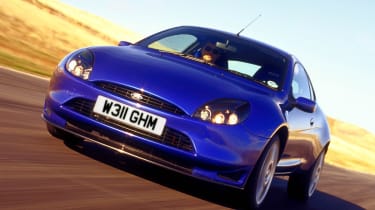 With its wild looks, great driving experience and sheer exclusivity, Ford's Racing Puma is a guaranteed future classic... not that you'd know it from the price. While the car – hand-built by tuner Tickford and limited to only 500 models – was expensive new, you can now bag a high-miler for £6,000.
That looks good value given the thrilling front-wheel-drive handling, 155bhp 1.7-litre engine and racy interior, and prices are already rising.
Price new: £23,000Price now: £6,500Model: racing pumaEngine: 1.7-litre 4cyl, 155bhp
Predicted Price: £12,000 in five years (1999/V-reg)
Caterham 7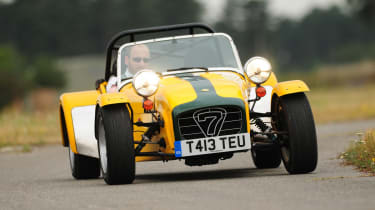 Buyers after a no-risk four-wheeled financial investment should check out the Caterham 7. Consistently high demand for the low-slung two-seater means you're unlikely to ever lose money.
Under the bonnet you can have anything from a humble 103bhp 1.4-litre to a wild 311bhp supercharged 2.3-litre engine. And whatever model you choose, you'll enjoy the same intoxicating driving thrills.
Price new: £14,897Price now: £12,000Model: supersprintEngine: 1.7-litre 4cyl, 135bhp
Predicted Price: £18,000 in five years (1992/K-reg)
Lancia Delta HF Integrale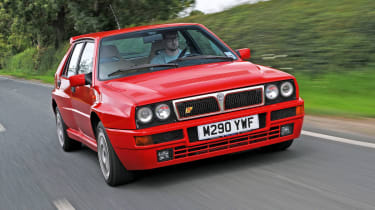 Cars with a rich racing heritage are sound investments – and the Delta is no exception. This hatch racked up an incredible six world rally titles from 1987-1992, while the road cars are famed for their engaging 4WD handling and scorching performance.
Fragile mechanicals and hard use mean many need TLC. But find a good example, and you'll be rewarded with a motorsport legend that will keep on rising in value.
Price new: £23,395Price now: £16,995Model: hf integraleEngine: 2.0-litre 4cylturbo, 215bhp
Predicted Price: £25,000 in five years (1993/L-reg)
Audi RS4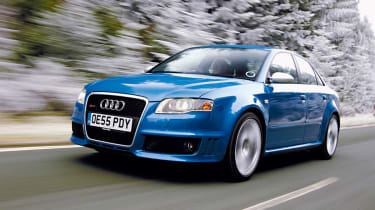 With 2007's RS4, Audi finally delivered a worthy successor to the eighties Quattro. Its muscular 4.2-litre V8 sends 414bhp to all four wheels, while the pumped-up bodywork means it looks the part. And whether you go for the saloon, Avant estate or Cabriolet, all feel upmarket inside.
Plus, as the latest RS4 – only available as an Avant – isn't as good to drive, the older car is a guaranteed future classic.
Price new: £50,675Price now: £21,950Model: rs4 saloonEngine: 4.2-litre V8, 414bhp
Predicted Price: £30,000 in five years (2006/06-reg)
Ferrari 355 Berlinetta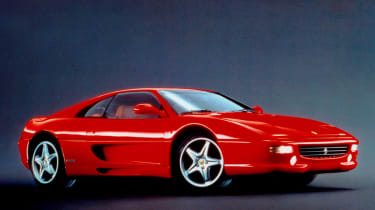 Ferrari can trace the success of its current line-up back to the gorgeous 355. This car blended a screaming 40-valve V8 with fine handling, and was also the first Ferrari to feature the F1 paddleshift semi-auto box.
Today, the 355 is as desirable as ever, with prices creeping above those of the newer 360. Yet cared for examples still go for less than the price of a new Porsche Cayman – and their value will only rise.
Price new: £97,361Price now: £45,000Model: 355 berlinettaEngine: 3.5-litre V8, 380bhp
Predicted Price: £65,000 in five years (1998/S-reg)