Bad cars: used models to avoid buying at all costs
Not every dirt-cheap car is worth it. Here are some bad cars to steer clear of in the second-hand car market
Used cars can offer terrific value for money, especially if they've been well looked after and have accumulated relatively few miles on the clock since rolling out of the factory. Choose the right model for your needs and there could be many miles of satisfying motoring ahead of you.
However, there are other cars on the second-hand market that should be avoided regardless of how low the asking price is. And not because they aren't mechanically sound either: simply because they were terrible when they were new and likely to be even worse now. Nobody wants to end up in possession of a bad car.
Back in 2016, the REVA G-Wiz was crowned as the 'worst car ever' - as voted by Auto Express readers - beating off competition from the Austin Allegro and Chrysler PT Cruiser Convertible.
• Buying a used car: all you need to know
The Indian-built quadricyle of course makes this list of bad cars, although with a price of £4,100 down from an original £9,995, we still wouldn't be seen dead in one. Bad cars are a bad buy at any price.
The same goes for the Rover CityRover - now £795 for a 2006 model - and the Proton Savvy, which has lost nearly 90 per cent of its value since 2006. You may well be tempted at that price but take it from us, there are much better options out there.
So without further ado, here are nine bad cars you really don't want to buy under any circumstances. Don't say you haven't been warned...
Scroll down to read all about used cars to avoid, or alternatively check out some models that you might actually consider paying good money for by clicking the links below…
Half-price heroes for all budgets:
• The best cars for under £1,000 • The best cars for under £2,000 • The best cars for under £3,000 • The best cars for under £5,000 • The best cars for under £10,000 • The best cars for under £15,000
Reva G-Wiz
Reva G-Wiz i (2011/60-reg, 10k miles)
In 2016, Auto Express readers voted the diminutive, electric G-Wiz as the 'worst car ever'. So it's no surprise to discover the Indian-built machine is on our list of half-price zeroes.
It's hard to know where to start with the ungainly G-Wiz. Slow, cramped and featuring minimal crash protection, it only really stood out for cashing in on the Government's financial incentives for zero emissions vehicles. But by saving on tax, G-Wiz owners were forced to put up with a lowly 50mph top speed, a range of just 50 miles and a lengthy eight-hour recharge time. We'd recommend finding any extra cash for a used Nissan Leaf.
Price new: £9,995Now: £4,100Engine: Electric motor, 17bhpEconomy: N/AEuro NCAP: N/A
Dodge Caliber
Dodge Caliber 2.0 CRD SE (2007/56-reg, 95k miles)
On the face of it, the Dodge Caliber doesn't make a bad fist of things. For instance, look past its straight-edged styling and you'll discover a roomy cabin and big boot, plus under the bonnet is Volkswagen's 2.0-litre TDI diesel.
Partnership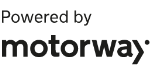 Need to sell your car?
Find your best offer from over 5,000+ dealers. It's that easy.
Yet even these positives can't hide the car's lacklustre handling and poor refinement. The steering is vague and the gears obstructive, while the soft damping results in a combination of poor body control and an unsettled ride.
Price new: £14,280Now: £1,650Engine: 2.0-litre 4cyl, 138bhpEconomy: 46.0mpgEuro NCAP: N/A
Perodua Kenari
Perodua Kenari 1.0 GXi (2005/55-reg, 62k miles)
If you're looking for nothing more than a box on wheels, then the Perodua Kenari might hold some appeal.
However, while its 1.0-litre engine feels eager at first, the brick-like aerodynamics blunt performance and there's plenty of wind noise. And although you'll be able to squeeze the car into tight spaces, its side-hinged tailgate means you won't get anything in or out of the boot.
Price new: £6,268Now: £499Engine: 1.0-litre 3cyl, 54bhpEconomy: 50.4mpgEuro NCAP: N/A
Cadillac BLS
Cadillac BLS Luxury (2007/07-reg, 89k miles)
Cadillac has tried to crack the European market many times, and the BLS spearheaded its most recent effort.
Aimed at the lucrative compact executive market, the four-door saloon wasn't quite as American as it looked at first glance. In fact, underneath the brash lines was a Saab 9-3 – already a heavily re-engineered Vauxhall Vectra. This means the BLS was infused with virtually no transatlantic character whatsoever. Buyers weren't fooled by this badge-engineered lash-up, with fewer than 8,000 examples finding homes during its three-year run.
Price new: £25,090Now: £2,490Engine: 1.9-litre 4cyl, 148bhpEconomy: 46.3mpgEuro NCAP: N/A
Hummer H2
Hummer H2 (2004/54-reg, 41k miles)
Few cars are quite so out of place on UK roads as the lumbering Hummer. The original H1 was a military off-roader designed for combat, rather than commuting. Vast dimensions and crude driving dynamics meant that it was never truly comfortable on civvy street.
Even this more luxurious H2 model feels like a fish out of water. It's five metres long and two metres wide, so virtually impossible to park. Factor in the vague steering, left-hand drive only layout and surprisingly cramped cabin, and the Hummer is best avoided.
Price new: £60,000Now: £19,995Engine: 6.0-litre V8, 326bhpEconomy: 16.0mpgEuro NCAP: N/A
Rover CityRover
Rover CityRover Solo (2006/06-reg, 60k miles)
If there's one car that neatly sums up Rover's troubled final days, then it's the CityRover. Intended as a rival to the likes of the Toyota Aygo, this urban runabout was a rehashed Indica from Indian brand Tata.
Rover couldn't disguise the CityRover's mediocre underpinnings, and its lack of refinement, composure and quality was painfully obvious. CO2 emissions of 167g/km would look poor on a 250bhp hot hatch.
Price new: £6,500Now: £795Engine: 1.4-litre 4cyl, 84bhpEconomy: 37.9mpgEuro NCAP: N/A
Daewoo Leganza
Daewoo 2.0 CDX-E (2001/51-reg, 86k miles)
A compact executive saloon with Italian styling and a leather-lined interior for less than £800 – too good to be true? Even when new, the Leganza's mix of soggy handling and a crashy ride was way off the pace, so more than 80,000 miles later, matters won't have improved. There's lots of space and tech inside, but the combination of a harsh 2.0-litre engine and hesitant automatic gearbox means both lethargic performance and poor efficiency.
Price new: £14,995Now: £795Engine: 2.0-litre 4cyl, 132bhpEconomy: 26.0mpgEuro NCAP: N/A
Chrysler Crossfire
Chrysler Crossfire 3.2 (2006/06-reg, 65k miles)
With a combination of bold US style and Mercedes underpinnings, the racy Chrysler Crossfire coupé had all the ingredients of a surefire showroom hit.
Unfortunately, the reality didn't quite match the on- paper promise, and the Crossfire sank without a trace in 2008. In a class dominated by the sharp Porsche Boxster, the stodgy Chrysler never stood a chance. The interior was also carried over, but had cheaper materials.
Price new: £25,040Now: £2,795Engine: 3.2-litre V6, 217bhpEconomy: 27.0mpgEuro NCAP: N/A
Proton Savvy
Proton Savvy 1.2 Street (2006/06-reg, 56k miles)
The irony for Proton's city car is that savvy buyers on a budget are better off looking almost anywhere else. Launched in 2005, the Malaysian machine promised a low price, lots of kit and a chassis tuned by Lotus. However, while it handled neatly enough, the Renault-sourced 1.2-litre delivered wheezy performance. Inside, the Savvy provides decent space, but the flimsy plastics mean it looks and feels extremely low rent.
Price new: £5,995Now: £695Engine: 1.2-litre 4cyl, 75bhpEconomy: 49.6mpgEuro NCAP: N/A
Have you owned any of these bad cars? Have we missed out on another used car that's uniquely terrible? Let us know in the comments section below...