Hall of Fame: Andy Palmer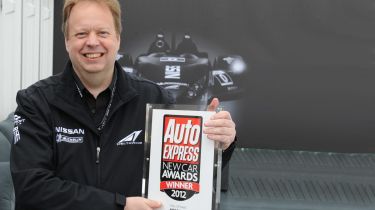 Why he won...
Andy Palmer might not be a household name, but the cars he's played a major part in bringing to market can be found on driveways around the world.
Andy's job at Nissan can be summed up by his business card – it's busy, with his titles rolling on to five lines. In short, he's in charge of Nissan product development worldwide – everything from the all-electric Leaf to the electrifying GT-R. Pet projects have included the outrageous Juke-R and Nissan's new take on the New York Taxi Cab.
He's also responsible for Nissan's fast-growing Infiniti luxury brand (and the link with F1 world champion Red Bull). As if all that isn't enough, he's in charge of all of Nissan's marketing and communications activity. Oh, and he likes a bit of punk rock, too...