Higher performance BMW i8s supercar under consideration
A more powerful 'S' version of the i8 hybrid supercar could be on the way from BMW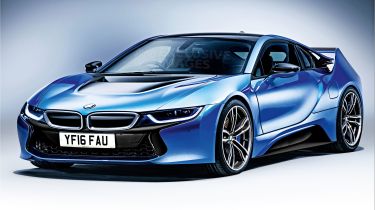 BMW is considering launching a more performance-focused i8s coupe, Auto Express can reveal.
Speaking at the 2018 Detroit Motor Show, Head of BMW i Product Management, Alexander Kotouc told us that customers have been asking for such a vehicle. "I can tell you at this point we are still evaluating it; the i8 is the iconic sports car of the new era.
• Best electric cars to buy now
"Yes, there is customer demand for a more powerful version but it needs to make sense for our brand," Kotouc added. "You could put a V12 in there and it would be incredibly powerful but would it still be a BMW i car? We need to find the perfect balance."
The recently updated i8 coupe uses a petrol/electric hybrid powertrain comprising a 1.5-litre three-cylinder engine and 11.6kWh electric motor. Total power is a claimed 369bhp, which allows the i8 to hit 0-62mph in 4.4 seconds.  A more powerful i8s version, following on from the recently launched i3s performance flagship for the i3 range, could push the coupe into serious supercar territory.   
Kotouc said that the existing powertrain could be tweaked to develop more power but also that the i8 could house a completely different engine if necessary. "There is a customer need and desire to have more power and we will try to fulfill it while also keeping our DNA authentic," Kotouc concluded.
Would an even quicker version of the BMW i8 make sense? Tell us your thoughts in the comments…