Bristol Cars: doubts around the British brand's future
Insolvency firm casts doubts on intellectual property rights relating to Bristol Cars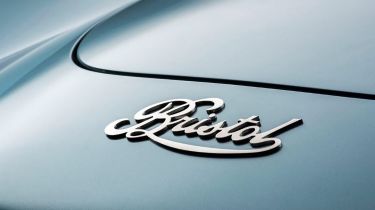 Doubts have been cast over the comeback of Bristol Cars, after a firm of insolvency practitioners said it did not understand how planned "continuation models" will be created due to issues relating to intellectual property rights (IPR).
The rebirth of Bristol was announced in early May 2021, and with it plans for eight "remastered" cars, which would be built "following the acquisition of intellectual property rights" relating to the Bristol Fighter, Speedster and 411 Series 8. These continuation cars would cost upwards of £495,000 each, and be fitted with 6.4-litre Chrysler Hemi V8 and eight--speed ZF automatic gearbox.
A firm of insolvency practitioners has since put out statement, however, casting doubt over the feasibility of this action. Speaking of the individual heading the relaunch, the liquidators said: "we can categorically state that whilst he has purchased certain tooling and spares at an auction of the company's assets, he has not purchased any IPR."
The firm continues: "What he has done is sought to revoke some BCL [Bristol Cars Limited] trade marks for want of use. Such action has been objected to by us as Joint Liquidators of BCL and by Kamkorp Autokraft Limited, the owner of the trade marks in question."
The liquidators add that the individual behind the proposed relaunch "has not acquired the technical drawings" they deem would be necessary for the continuation models to be built.
Bristol Cars emerged in 1945 from the Bristol Aeroplane Company, and occupied a rarefied market position hand-building luxury cars for well-heeled traditionalists. Later models typically featured large V8 engines and TorqueFlite automatic gearboxes from Chrysler.
Bristol enjoyed mixed success over the years, changing ownership on more than one occasion. The firm's most recent car was 2004's Fighter, which had gull-wing doors, a 8.0-litre V10 engine shared with the Dodge Viper, and boasted a reputed top speed of 210mph.
Bristol is arguably one of the more idiosyncratic English car makers. The firm sold its cars from a single dealership on Kensington High Street, London, at prices that were commensurate with cars from higher-volume luxury makers with more generous development budgets.
Later Bristols were luxurious and powerful grand tourers, with leather and wood interiors combined with practical features such as easily accessible spare wheels hidden beneath their front wings. Curiosities abounded, however, not least precise sales volumes (rumoured to be around 100 cars in one year), while the rear lights on the Type 603, later known as the Britannia, Brigand and Blenheim, were shared with a Bedford Van, Vauxhall Senator and Audi A4 over the car's 35-year lifespan.
What do you think will happen to Bristol? Let us know in the comments below...