Cars you can drive at 16
Yes, you can drive a 'car' in the UK aged 16! Welcome to the quirky world of light quadricycles…
Being a 16 year-old isn't easy: you have a taste of independence, but you still aren't quite old enough to drive a car in the UK. With a provisional licence and some creative thinking, however, there are a handful of ways to get behind the wheel.
It's possible to apply for a provisional licence aged 15 years and nine months, but you can only drive a car after you turn 17. During this time, it's possible to ride some scooters if you pass Compulsory Basic Training (CBT), and it's also legal to drive a 'light quadricycle' on a provisional licence if you've also done that CBT and a moped test. This can be a small and light vehicle, limited to 28mph.
To allow disabled drivers who qualify for the Government's Personal Independence Payment (PIP) greater freedom of mobility, they are also able to pass their full driving test from the age of 16.
There are other ways of driving before you're 17. If you or your family own a large piece of private land, then there's nothing stopping you from driving on it, although we wouldn't recommend doing this in anything other than an old banger, as you won't be insured against damage or injury to yourself or anybody else.
The most sensible way to drive under the age of 17 is to book a driving experience. These usually take place at race tracks or experience centres across the country, and the locations will have full safety equipment and be insured against any accidents or incidents. The age restriction for an experience could be as low as 10 years of age, although there will also usually be a minimum height requirement, too - to ensure that you can sit comfortably at the wheel and have a clear view of your surroundings with the steering wheel and pedals within easy reach. You'll be given expert tuition in this environment, and some experiences will even allow you behind the wheel of some fast cars, if the session you've booked allows it.
What is a light quadricycle?
A light quadricycle is the only four-wheeled vehicle that you can drive legally on the road when under the age of 17. You may never have heard of them, but there are tiny, low-powered, lightweight machines that only require you to have passed your CBT scooter test before you can drive. There are several models available, mostly from French manufacturers, because quadricycles are a popular form of cheap personal transport in rural areas of France.
To qualify as a light quadricycle, the vehicle has to weigh less than 350kg (not including batteries if they are electric) and have a top speed of less than 28mph. Then there's the price, these vehicles tend to fall in the £10,000 bracket, so you're basically paying the price of a conventional city car to get on the road a year early.
Unfortunately the highly anticipated Citroen Ami won't be suitable for 16 year-olds in the UK, because it weighs more than 350kg. It's a real shame, especially as it can be driven by 14 year-olds in some European countries.
Most young motorists will decide that the substantial downsides attached to quadricycles render them not worth the effort or money, so will go for a moped instead until they can get a full driving licence. But for the winter months having four wheels, four seats (in some models) and a roof over your head might be an attractive idea and you can bet that none of your friends will have one!
Partnership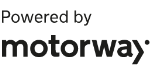 Need to sell your car?
Find your best offer from over 5,000+ dealers. It's that easy.
So what are some of the choices for a 16 year old with a pocket full of cash and a fresh CBT certificate? Check out some of the quadricycle options below…
Aixam Coupe/Crossover
Aixam is a company that specialises in these tiny AM-licence vehicles in Europe, and some models were available in the UK, although it's no longer possible to buy a new one. Buyers could choose from a 'Coupe' or 'Crossover' model - although the only real difference was the looks - and a variety of colours, and you can now pick up a used example. Don't be fooled by the Coupe model's rear spoiler - this tiny quadricycle features a 400cc diesel engine and only has a single forward gear.
It does feature an enclosed cabin, though, so the weather should stay out - and that will be the main draw compared to a moped, especially for those using it for commuting.
Ligier
There are also a handful of cars from various manufacturers such as Ligier over the years that may qualify, but again it may be a case of importing them from continental Europe or finding a second-hand one in the back of a local paper.
Renault Twizy
If you're after more of a big-name brand, Renault has actually produced a quadricycle that can be driven at 16 - the all-electric Twizy. While the main version of the car does not qualify - it is too fast and too heavy to comply - there was a Twizy 45 that was designed specifically for 16 year old drivers. However, it never went on sale officially in the UK, so you would have to import one!
Should you buy a quadricycle?
These days Aixam is really the only easy choice for 16 year olds looking for a 'car' - as many insurers will not cover these drivers, and the ones that do are wary about anything but that model.
Our advice would be to get yourself a moped if you're 16 and really need motorised transport. You only have to wait until you're 17 to take your full driving test and get a proper car, at which point the options look far more enticing.
Click here to read our step-by-step guide on how to go about getting your driving licence.