BYD to drop 'Build your dreams' badging
BYD has reacted to customer feedback and will drop the controversial 'Build your dreams' badging from the rear of the Atto 3 and Seal, but it will remain on the entry-level Dolphin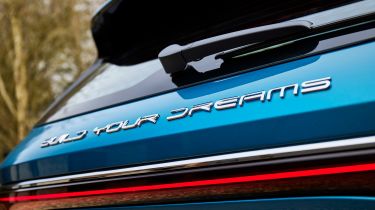 BYD is to react to early customer feedback from Europe, including the UK, and drop the controversial 'Build Your Dreams' badging from across the rear of many of its models.
The Chinese manufacturer, which entered the UK market in March with the Atto 3 and is about to add both the Dolphin and Seal, is said to have made the decision after customers in several of its latest markets objected to the lengthy badging across the rear of the vehicles. Some parties have suggested that the aspirational message highlights BYD's Chinese origins.
Tim Bryant, BYD's European Customer Experience Manager, revealed that the badging on the soon-to-be-introduced Seal will be simpler and cleaner, as a direct result of customer feedback. "I'm pleased to say that we've listened to customer feedback and thanks to our rapid supply chains, Seal models for Europe will have discrete badging," he said.
Auto Express understands that 'Build your dreams' has also now been dropped from the tailgates of Atto 3s currently being produced, and that these examples will filter through to UK stock in due course.
'Build your dreams' will remain on BYD's entry model, the Dolphin, for the foreseeable future, though. In that vehicle's case, the slogan is stamped into the tailgate pressing, instead of being affixed badges, so removing it would be too costly.
Want the latest car news in your inbox? Sign up to the free Auto Express email newsletter...