Cadillac CTS-V
Can we tame America's fastest and most powerful saloon on UK roads?
Find your Cadillac CTS-V
Offers from our trusted partners on this car and its predecessors...
Or are you looking to sell your car?
Advertisement
The Cadillac CTS-V has plenty of appeal. With that mighty supercharged V8 engine, it's got character in abundance. Performance really is in the supercar league, and the US firm has done a decent job with the chassis. However, the car could do with being honed further and, as with many American vehicles, the CTS-V is let down by a poor-quality cabin. It's left-hand drive only, too,and owners can expect hefty running costs. This is destined to be a very rare sight on UK roads.
IF there's one country on the planet that knows how to do muscle cars, it's America. Yet even in the US, the machine you're looking at here really stands out. Not only is it the quickest, most powerful Cadillac ever produced, but it's also the quickest, most powerful American saloon in history.
This is the CTS-V, and it has some ambitious targets in its sights: the 507bhp BMW M5, 510bhp Jaguar XFR and 518bhp Mercedes E63 AMG.
Should the competition be worried? We took the wheel of one of the first UK-spec examples to find out.
Although the CTS-V costs £59,000, a quick glance at its technical details shows Cadillac has every right to be confident.
Under the bonnet lies the same 6.2-litre supercharged V8 as used by the Corvette ZR-1. And while it has been slightly detuned for this model, it beats its European rivals hands down, with outputs of 556bhp and 747Nm of torque.
Such incredible punch means supercar pace. The 0-60mph dash takes less than four seconds, and top speed is 175mph. Power delivery is lazy yet crushing, with relentless urge from idle right to the red line, all accompanied by a bellowing NASCAR-style soundtrack and a touch of supercharger whine.
It's just a pity the six-speed automatic box delivers such clunky shifts. A manual version is available for £2,500 less.
On twisty roads, American muscle cars have never offered the cornering ability of their European counterparts. But the CTS-V has been tuned at the Nürburgring circuit in Germany and acquits itself pretty well.
In addition to stiffened suspension, it features Audi R8-style magnetic dampers, which adjust continuously to match the road conditions. The steering is well weighted, with decent feedback, and the Cadillac turns into corners sharply and displays strong grip. However, near its limits, the CTS-V can be a handful, as it lacks the poise and balance of the XFR.
What's more, despite those clever dampers, the ride is very firm, even in its softest setting. On bumpy back roads, it never really settles, causing the car occasionally to skip around. And that's an issue on a wide saloon that's available with left-hand drive only.
The brakes are spectacular, though. Specially developed by Brembo, they're extremely powerful. If only the cabin was up to the same standard. It's a real disappointment, given the CTS-V's price tag.
Cheap plastics, a poor-quality build and a confusing trip computer are the worst features. On a positive note, it is spacious and generously equipped, with touchscreen sat-nav and an entertainment centre that offers a television and DVD player.
Partnership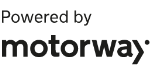 Need to sell your car?
Find your best offer from over 5,000+ dealers. It's that easy.
Is the Caddy on a par with class-leading sporting saloons from Europe? Not really. While it's fast and a lot of fun, it's not as polished. But if you're after something different, the CTS-V is well worth a look.