Best cordless pressure washers 2022
We turn up the pressure on six washers to find out which is king of the cordless cleaners
Most enthusiasts will love washing their pride and joy. Besides making the car look its best, it lets you check for damage and nip any potential problems in the bud. 
A pressure washer makes the job much easier, and applying snow foam followed by a blast of water is far less damaging to the paint than using a bucket and sponge. But there are times when you just might not be able to access a hose and power. 
Luckily, pressure washers have gone cordless – and tapless as well. A new generation of battery-powered machines can take water from any source and turn it into a cleaning jet or blanket of foam.
How we tested them
Following the instructions, we fully charged the batteries and fed water to the washers, either from a bucket or the integral tanks. We then tried the jets on a car, including snow foam if an attachment was included. 
We checked the life of the batteries, ease of use, power and value for money. Prices were taken from online sources at the time of writing and include the cost of a battery and charger. The power packs for some of the machines can be shared with other power tools, which can help spread the cost. 
Verdict
Most of us will happily use a cordless drill or other battery tool without missing mains power. But all of these cordless cleaners will be outgunned by a sub-£100 pressure washer that you can plug in to a mains electricity socket and water tap. 
If you don't have that luxury available, then the Draper is the best compromise between price, power and features for anyone washing a car. The Titan is close behind, thanks to its big battery, while the Bosch is a high-quality choice with a bit more punch.
Draper D20 20V Cordless Pressure Washer
Titan TTI855PRW
Bosch Fontus
Reviews
Draper D20 20V Cordless Pressure Washer
Price: around £110
Rating: 5 stars
Flow: 2.0 litres/min
Contact: drapertools.com
Draper's D20 washer is by far the simplest here to use. Charge the battery, put the six-metre hose into the nearest water source, add the lance and you're cleaning. Like most mains-powered machines, the nozzle's head twists to vary the flow from a blast to a softer fan. It has a decent kick to it in the strongest jet, although the wider setting is a little dribbly.
The D20 package includes a snow foam attachment, too, which was remarkably effective and easy to fit. This, and the overall value, are enough for it to take the top spot here.
Titan TTI855PRW
Price: around £115
Rating: 4.5 stars
Flow: 2.0 litres/min
Contact: screwfix.com
We are big fans of Titan's corded pressure washers and were also impressed by this cordless machine. It has a nozzle with five different 'click' settings, ranging from a plant-watering gentle flow to a pin jet. It's not as powerful as a mains unit, but should be good enough for most car-cleaning jobs. 
The Titan's main advantage over the Draper and Worx washers is its 5.0Ah battery, which is more than double the capacity of its rivals. If you need to clean more than one car or want to blast an entire driveway, this will mean you won't need a long break while the battery charges. 
Partnership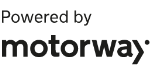 Need to sell your car?
Find your best offer from over 5,000+ dealers. It's that easy.
Bosch Fontus
Price: around £210
Rating: 4.5 stars
Flow: 3.1 litres/min
Contact: bosch-diy.com
The neatly packaged Bosch is about the size of a carry-on suitcase, and incorporates a water tank and a handy compartment to store the two supplied attachments. 
Unlike its rivals, the hose nozzle is pistol-sized rather than a long lance. The four spray patterns vary from a gentle shower to rinse or water plants, up to a powerful jet for blasting dirt. You can also click a brush attachment to the front of the nozzle to scrub surfaces. It's all mounted on wheels, which is handy because the 15-litre tank will need refilling before you finish a car clean or drain the 2.5Ah battery. 
Worx WG620E 20V Hydroshot
Price: around £110
Rating: 3.5 stars
Flow: 2.0 litres/min
Contact: toolstation.com
There's a lot to like about the Worx, even before you look at the price. Like the Titan, it has a nozzle with five settings, allowing you to choose between different types of jet in the same way as shower heads in a posh hotel. 
We were pleasantly surprised by the lance's high- quality brass connections, and the clip to hold the six-metre-long hose into a bucket. It's light to hold, too, making it easier to use on high-up jobs, such as cleaning a 4x4's roof. On the downside, the Worx just didn't seem to have the cleaning kick of its competitors, and lacks the soap bottle of the similarly priced Draper or the big battery of the Titan. 
Makita DHW080 18Vx2 
Price: around £560 (with batteries)
Rating: 3 stars
Flow: 5.5 litres/min
Contact: makitauk.com
The Makita is the only washer here that gets close to matching the cleaning punch of a mains-powered machine, with a flow rate that is around the same as a budget plug-in cleaner. The secret to this is a bank of two 18V batteries, which can be borrowed or shared with other power tools to keep the cost lower.
The DHW080 has its own water tank that doubles as a storage case. The tank holds 50 litres, but is hard to move when full. If you really need to blast away dirt in the wild then the Makita will work hard, but it's excessive for the average DIYer at this price. 
Greenworks 60V Cordless Pressure Washer
Price: around £320 (including 2.0Ah battery and charger)
Rating: 3 stars
Flow: 5.5 litres/min
Contact: makitauk.com
If you need a little more punch, the Greenworks offers a useful power upgrade compared with the cheaper washers, with a decent blast on offer. It sits inside a bucket-like tank when stored, but this then clips on top of the machine and feeds up to 20 litres of water. It's a clever idea and works well, although there is nowhere to store the hose or lance after use. 
The battery can be used with other power tools, which might help justify the substantial investment – a 2.0Ah battery alone costs more than our best-buy cordless pressure washer. 
Washing is only part of the job, now check out the best drying cloths