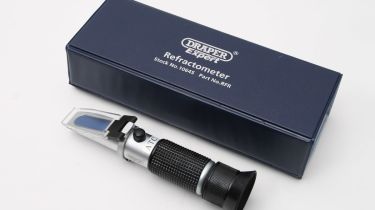 Best buy
Not cheap, but essential if you want to know exactly what's in the coolant system.
Simply put a couple of drops from the supplied pipette and read the result through the viewfinder. It's accurate to within a couple of per cent, so this is a top performer.
Draper supplies a tough case, plus a screwdriver and distilled water for calibration.