Scotland to ban petrol and diesel car sales by 2032
New plans from the Scottish Government would allow the sale of hybrid and electric cars but not exclusively petrol or diesel ones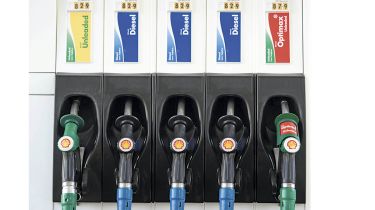 Scotland has set out plans to phase out the sale of cars powered solely by petrol or diesel by 2032 - eight years ahead of the timescale proposed for the rest of the UK. As under the plans south of the boarder, Scotland would allow the sale of petrol and diesel hybrids, however.
The SNP leader, Nicola Sturgeon, said in the Scottish parliament today that: "The transition from petrol and diesel cars and vans to electric and other ultra-low emission vehicles is underway and gathering pace.
"I am announcing today an ambitious new target. Our aim is for new petrol and diesel cars and vans to be phased out in Scotland by 2032 - the end of the period covered by our new Climate Change Plan and eight years ahead of the target set by the UK Government."
Sturgeon went on to say that Scotland would "massively expand the number of electric charging points" in rural and urban locations across the country to boost the take-up of plug-in hybrids and pure EVs. 
Despite the announcement, however, as Scotland's parliament does not have devolved control over vehicle standards or taxation so it's unclear how the nation will implement this policy before the rest of the UK. 
What do you think of Scotland's plan to end sales of exclusively petrol and diesel cars by 2032? Have your say in the comments...