Driving without due care and attention: catch-all motoring offence explained
You've been charged with driving without due care and attention - but what does that actually mean?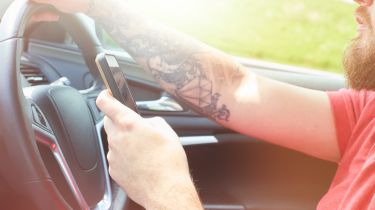 If you are unfortunate, careless or irresponsible enough to be caught breaking the law while behind the wheel of a car, you will face a motoring offence. The legal system currently has 78 different types of penalty endorsement that can be issued against a driving licence, but one of the most common is Driving Without Due Care And Attention - here we explain its meaning and what penalties you could face if you're charged with it.
Each driving endorsement is indicated by a different two letter and two number code. However, many of these cover a variety of offences that you are unlikely to ever encounter. The most common charges are issued for exceeding the speed limit. The codes that cover this are SP30, SP40 and SP50, which are used for speeding on different types of road. Another penalty that is commonly used is CD10, which signifies a charge of Driving Without Due Care And Attention. This offence is one that is usually used if you have been involved in an accident that has been deemed to be your fault, but the only aggravating factor is that you have had a lapse of concentration.
If drink or drugs are involved, for example, then that faces a different charge with a DR or DG prefix. There are yet more codes that cover charges such as driving a car that isn't roadworthy, driving when your eyesight is failing, failing to stop for an accident or if you don't have the relevant insurance, licence or other documentation that mean you can legally drive on public roads.
This article is about the CD10 charge, and when it might be used. As mentioned, if you've been involved in an accident, and it is deemed your fault because you weren't paying attention, then Driving Without Due Care And Attention would be the charge handed out to you.
But what constitutes 'not paying attention'? Well, if you are distracted in certain ways, then this charge will be issued. Situations where CD10 applies include looking at your sat-nav rather than the road, tuning the radio or being distracted by passengers.
Some of the more shocking and unusual antics that you sometimes see on the road, such as reading the newspaper, having breakfast or doing hair and make-up will be covered by this charge, too. However, using a mobile phone at the wheel isn't covered, because there is a separate offence code (CU80) for that.
I've been charged - what can I expect?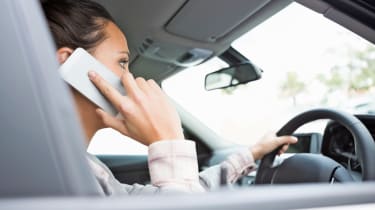 If you've been charged with Driving Without Due Care And Attention, then either you will be issued with a fixed penalty, or you will be summonsed to go to court if the circumstances of the charge can't be covered by a fixed penalty.
The legal definition of Driving Without Due Care And Attention is that you were "allowing your standard of driving to fall below that of a prudent motorist". There's no set template that fits a "prudent motorist", so it's down to judgement of the evidence by the courts to determine whether you were Driving Without Due Care And Attention: if you were involved in an accident that was deemed your fault, then there's not much of a defence that you can give.
Partnership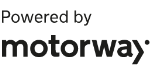 Need to sell your car?
Find your best offer from over 5,000+ dealers. It's that easy.
As for penalties, the fixed rate is three points and a £100 fine, although some police forces will offer a driver education seminar as an alternative. If the police force deems that the offence can't be covered by a fixed penalty, then you can expect to go to court. Here you're at the mercy of the judge, so it would be recommended to get proper legal advice. Either way, you could get up to 9 points on your licence, the biggest fine will be £5,000, while a driving ban, community service and even a custodial sentence are all available to the judge, depending on the seriousness of the offence. One thing to note is that if you are banned, then you won't get any points added to your licence.
If you've only passed your test within 2 years and are charged with Driving Without Due Care And Attention, then you have more troubles to contend with. You could get an instant ban, and if you are awarded 6 points on your licence, you're back to square one, as you'll need to reapply for a provisional licence and retake your theory and practical exams.
Any driver that gets points on their licence from a charge of Driving Without Due Care And Attention, will have them on record for four years. That's the standard amount of time on the statue books for any driving offence unless it involves drink or drug-driving, as these stay on your licence for 11 years. And remember, the Driver and Vehicle Licensing Agency (DVLA) now has the facility to do online licence checks, so it's easier than ever to see if somebody has points against their name.
You must tell your insurer about any offence that you are charged with. While this is likely to have a negative effect on your premium, if the insurer finds out that you have penalty points that you haven't told it about, it could withdraw cover and block you from taking out insurance, which in turn could affect your consumer credit rating. And if you're driving without insurance, that's an IN10 offence.
Have you been convicted for Driving Without Due Care And Attention? Were you fairly treated? Tell us below...