'There are political moves afoot to stop youngsters from taking low-cost rides'
Uber's ban from London robs young people of their social mobility, argues Mike Rutherford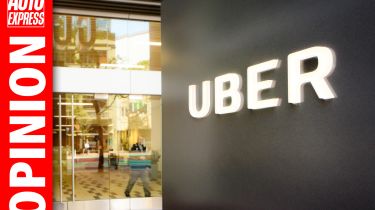 Britain has a massive and massively unreported problem. At the centre of it are millions of young adults who struggle to afford to take lessons and buy cars, only to be charged huge sums to insure them.
"No matter," our political leaders smugly say. They expect youngsters to use bikes – the most dangerous mode of road transport in terms of deaths and injuries per mile travelled. Alternatively, there's a patchy bus 'service' that depletes or dies at the very times (nights/weekends) kids want to enjoy a social life. Or there are trains which are becoming prohibitively expensive for people to use – especially those in relatively low-paid first jobs, with student debts around their necks and high rents to pay.
• Uber loses London licence - latest updates
Politicians talk of social mobility and opportunity yet in effect rob young adults of such things by making it unaffordable for them to get a foot on the car ladder. Unlike public transport, these personal mobility machines operate 24/7 in all weathers. They enable owners or users to get to places of work or education, to visit family, meet new people, experience new things. Lately those who couldn't afford to buy and run cars of their own have found an affordable way to ride in those belonging to others.
The likes of Uber can be thanked for this; it's created jobs for modestly paid freelance drivers who charge modest prices for a lift in modest motors. And at the same time, it's enabled youngsters and others to team up, chip in and travel to places they previously could not get to – or couldn't afford to get to – by trains manned by excessively paid drivers.
Suddenly, nightclubs, music venues, theatres and festivals are within reach. People can get out and about instead of being stuck at home. Yet there are political moves afoot to stop cash-strapped youngsters and others from taking generally low-cost rides in cars belonging to Uber drivers. Millions of social lives will, once again, be severely curtailed. Tens of thousands of drivers will lose their jobs as freelance drivers.
It's madness. To the politicians I say this: start asking what we the public want, and stop telling us what you think should be dumped on us. We want the Uber-like tech that gives us cheap rides, we want petrol and diesel engines, we want cars with qualified drivers at the wheel. So how come our arrogant leaders are so anti-Uber, so intolerant of internal combustion engines and so keen on making driveable cars driverless?
Is driving too expensive for young people? Is Uber an important access point to the road? Tell us what you think below!