Gordon Murray Automotive announces new IGM supercar
The aim of Gordon Murray Automotive is to design innovative bespoke vehicles tailored for unique customers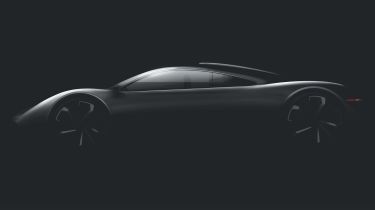 Gordon Murray Automotive has detailed plans to launch an all-new supercar under its new IGM brand at a special exhibition in Dunsfold Park. The car is previewed in a fresh teaser image before the production car is revealed at a later date.
It's the first model of the famed Formula One designer's stand-alone manufacturing company, with the legendary McLaren F1 hypercar said to inspire the new vehicle in terms of engineering principles and driveability.
The new, two-seat vehicle, expected to be much smaller than most supercars, is badged under the IGM brand, which Murray used in his native South Africa back in the late 1960s on designs such as the Lotus 7-derived 'IGM Ford' between 1967 and 1968.
The 'iStream' lightweight chassis technology makes its debut under the IGM-branded Gordon Murray Automotive vehicle. It incorporates high-strength aluminium instead of steel used in previous iStream designs, reducing weight by 50 per cent over a conventional chassis and increasing rigidity.
The new car has been launched at an exclusive exhibit in Dunsfold Park called 'One Formula', which showcases virtually every Gordon Murray-designed car from the last 50 years. Around 40 different vehicles and designs are on display amidst Murray's own private collection of exotic cars.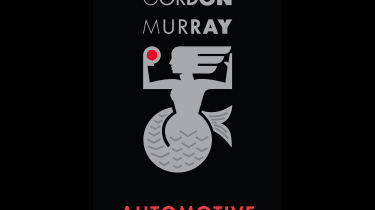 The new car comes two weeks after the South African designer launched his own limited-production car company called Gordon Murray Automotive.
The new car manufacturer serves as a sister company to Gordon Murray Design, a design firm founded by Murray in 2007. The aim of the Gordon Murray Automotive wing is to take innovative car designs put them into limited production for bespoke customers.
• McLaren F1 on sale with just 149 miles on the clock
All of its limited-run cars will be based on Murray's iStream production process, which uses lightweight Formula One technology and better safety standards in a manner that's less damaging to the environment.
Factories that utilise the iStream design method need up to 80 per cent less investment than standard manufacturing plants. iStream vehicles are also designed in a way so that they produce 40 per cent fewer CO2 emissions than standard road cars.
Gordon Murray began his career as a Formula One car designer for the Brabham team in 1969. His designs won Nelson Piquet two Driver's Championships in 1981 and 1983 before the South African native joined McLaren in 1987.
In 1991, Murray was put in charge of McLaren's offshoot road car division and began to design the 240mph McLaren F1 hypercar and the Mercedes SLR McLaren, before creating his own design company in 2007.
Are you excited by the prospect of more Gordon Murray designed cars on the road? Tell us below!