Record numbers of learners applying for provisional licences
Eight million drivers applied for their provisional licences in the last five years, new research shows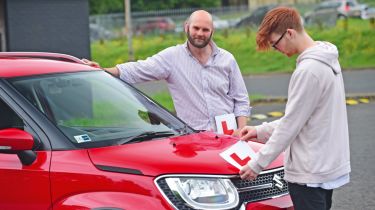 A record high eight million aspiring drivers applied for a learners licence in the last five years, new figures reveal.
The last five years have seen over a million provisional licence applications made each year, with over eight million learner licences handed out in the last five years. This is up eight per cent from 2012.
• Best first cars for new drivers
This translates to an extra 6,330 drivers looking to hit the road every month, compared to five years ago. The figures, obtained through a Freedom of Information request by Collingwood Insurance Services, found 17-24 year olds as the most common holders of provisional licences.
However, according to the findings, a growing number of 48 to 50 year olds are now looking to obtain their full driver's licence. The oldest provisional licence holder is a 103-year-old lady, while the oldest full licence holder is 106 years old, according to the Driver and Vehicle Licencing Agency stats.
• Top tips for learner drivers on motorways
Paul Vickers, online marketing manager at Collingwood Insurance Services said: "Driving has become an increasingly important life-skill both for our personal and professional lives. Currently, 36 per cent of UK workers still drive to work and a significant proportion of students who drive take their car to university with them, so learning to drive has never been more important to learners of all ages and the findings reflect that."
Are the UK's roads becoming overcrowded? Let us know your thoughts below...