7,000 driving licences revoked for bad eyesight every year
Around 134 drivers have their licences revoked each week due to having poor eyesight, new DVLA data has revealed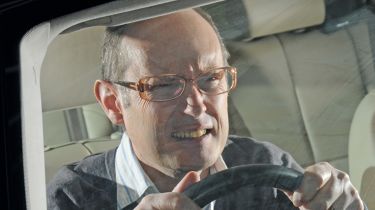 Around 7,000 people have their driving licences revoked because of poor eyesight every year, new data has shown.
Direct Line sent a Freedom of Information request to the Driver and Vehicle Licensing Agency (DVLA), which revealed roughly 134 drivers lose their licence every week because they don't meet the minimum eyesight requirements.
• Calls to make eye tests compulsory for drivers
Between January 2017 to September 2019, 19,644 motorists lost their driving licences for this reason. Meanwhile, an average of 12 people a week fail their driving test because they can't read a number plate from 20 metres away.
The precise DVLA requirement is for drivers to be able to read - with glasses or contact lenses if necessary - a car number plate from a distance of 20 metres, have accurate vision to at least decimal 0.5 as measured on the Snellen scale and also have an adequate field of vision.
According to a survey of 2,000 UK drivers commissioned by Direct Line, 21 per cent of drivers admit to not having had their eyes tested in the last two years, while three per cent have never had their eyes tested at all.
Failing to report a medical condition that affects your driving to the DVLA can not only lead to a £1,000 fine, but can also result in a prosecution if you're involved in an accident. In a survey of 106 optometrists, 81 per cent said they would support a change in the law, making annual eye tests compulsory for drivers.
Worryingly, 24 per cent of the drivers surveyed said they would wait until their licence was revoked rather than give up driving voluntarily if their eyesight were to deteriorate, while only four per cent would report a friend or family member to the DVLA if they suspected their eyesight was not good enough to drive.
Dr Nigel Best, clinical spokesperson for Specsavers, commented: "Our vision can deteriorate slowly, meaning it is sometimes difficult to detect a change ourselves, but subtle variations can increasingly affect both perception and reaction time when driving.
"We welcome this research and hope it will make more road users aware of the risks they run by not having regular eye tests, whether it is potentially losing your driving license or worse, causing a collision on the road."
Is self-assessment good enough, or should there be regular eye test for drivers? Let us know below...