UK speeding offences reach a six-year high
Official figures reveal 2.1 million drivers caught speeding in 2016, up from 1.6 million in 2011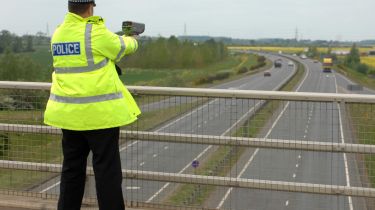 The number of drivers caught speeding has reached a six-year high, with 2.15 million motorists caught last year according to new official figures.
The data – released by the Department for Transport – also reveal an extra 28,000 drivers were issued with a fixed penalty notice (FPN), taken to court or given a written warning for speeding in the last year compared to 2015. In 2011 1.61 million drivers were caught speeding in total.
• Speeding fines: top tips and how to appeal them
The increase in speeding offences contributed towards an overall rise in traffic offences, with 3,059,000 motorists falling foul of the law in 2016 compared to 3,049,000 the previous year and 2,892,000 in 2011.
And while more drivers were cited for issues surrounding insurance, licences and documentation in 2016 compared to 2015 (up to 337,000 from 306,000), rates have fallen significantly for other offences. The number of drivers cited for dangerous, careless and drunken driving dropped to 179,000 in 2016, compared to 190,000 in 2015 and 276,000 in 2011.
Rates for unauthorised taking and theft of motor vehicles also fell, with 6,000 caught in 2016, compared to 7,000 in 2015 and 9,000 in 2011.
Have you noticed an increase in traffic enforcement in your area? Let us know in the comments below...