Record number of drivers take speed awareness courses
Last year, 1.45m drivers took part in retraining courses in order to avoid points and a fine – a 36 per cent increase on 2013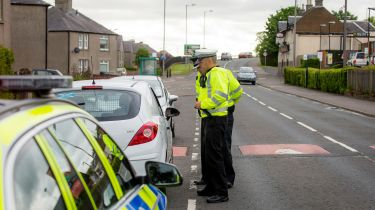 The use of driver retraining courses to avoid penalty points and a fine has increased by a third in five years.
Last year, 1.45 million UK motorists took part in retraining courses after committing driving offences – an increase of 36 per cent on 2013's figure of 1.03 million. This means the courses have been completed by more than 10 million people since 2010.
• Killer drivers set to face life behind bars
The most popular type of course in 2018 was speed awareness with 1.19 million attendees, according to a Press Association analysis of data from the National Driver Offender Retraining Scheme (NDORS).
Meanwhile, the recently introduced motorway awareness courses saw nearly 110,000 drivers in attendance. These types of courses are intended to help drivers understand smart motorway laws, such as variable speed limits and red X signals.
• Officer cuts have left roads like 'Wacky Races' says police chief
There are eight different NDORS courses offered to drivers who commit minor offences as an alternative to penalty points or a fine, costing around £75 to £99. Motorists cannot take part in more than one test within three years.
Steve Gooding, director of the RAC Foundation, commented: "This data suggests that, astonishingly, as many as one in four drivers has now been sent back to the classroom for breaking road traffic law – hopefully to emerge as ambassadors for better, more responsible motoring behaviours.
"While the logic of sending drivers who commit minor transgressions back to the classroom is clear, it begs the question of what should be done in a similar vein to tutor those found guilty of more serious breaches of the rules of the roads before they injure or kill themselves or others?"
Police make £54 million as record 1.4 million drivers take retraining courses
A record 1.4 million motorists attended driver retraining courses in 2017, bringing in an estimated £54 million for police forces across the country. Of those, the majority – 1.2 million – were for drivers taking speed awareness courses.
The retraining courses are managed by the National Driver Offending Retraining scheme, but are run by a number of private companies. Last September, the amount of money police forces are given for each driver taking a course rose from £35 to £45, generating an estimated £54 million for police each year - money that is used to reimburse forces for the cost of catching speeding drivers.
• UK speeding fines: law changes explained
Police forces across the UK are able to offer retraining courses in lieu of penalty points for certain offences, such as speeding and not wearing a seatbelt. The total number of drivers attending courses in 2017 increased by 2 per cent over the previous year. Later this year, however, drivers are expected to be issued with penalties for driving in closed smart motorway lanes, and may be offered the National Motorway Awareness Course instead of receiving points and a fine.
But while some police forces send significant numbers of drivers on retraining courses, other constabularies failed to send a single driver on one last year. This trend was highlighted by Steve Gooding, director of motoring research the RAC Foundation, who said: "What might perplex drivers is how the number of offenders sent on speed awareness courses differs hugely by constabulary. In 2016, 80,235 drivers were offered the courses in Avon and Somerset. In neighbouring Wiltshire, nobody was."
In order to qualify for a speed awareness course, drivers will typically need to have been caught doing between 10 per cent plus 2mph over the speed limit, and 10 per cent plus 9mph. This means a motorway speeder will need to have been caught at between 79 and 86mph, while someone caught in a 30mph zone may qualify if they were doing between 35 and 42mph.
Drivers who are offered a course often pay varying amounts depending on where they live. Motorists in Northamptonshire paid £75 for courses, while Essex residents were charged £99.
Should constabularies be more consistent when it comes to offering speed awareness courses? Let us know what you think in the comments area...