Blue Badge fraud prosecutions up nearly a fifth
Prosecutions for misuse of a Blue Badge were up 17.9% in England last year; only 66% of councils have a policy to deal with the crime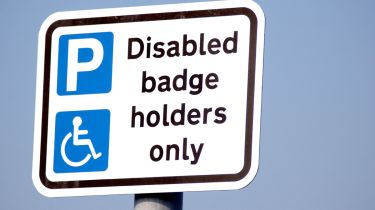 Prosecutions for misuse of a Blue Badge went up by nearly a fifth last year, but only two-thirds of councils have a policy to deal with this type of fraud.
English councils carried out 1,432 prosecutions for fraudulent use of a Blue Badge between 1 April 2018 and 31 March 2019. This is 17.9 per cent more than were conducted in the same period in 2017/18.
• JLR develops auto-opening door for disabled drivers
The figures, which came from an annual Government survey of all English councils, also reveal that the number of councils with a policy in place to deal with Blue Badge fraud has risen from 89 to 101 in the same period. However, this still accounts for just 66 per cent of English councils. Of those that do not have such a policy in place, 65 per cent are planning to implement one.
Of the 1,432 prosecutions, 99 per cent were made against non-badge holders who were accused of using someone else's badge. Meanwhile, 983 (69 per cent) of the total were made in London, which is where the five English councils with the lowest proportion of Blue Badge holders by population can be found - these were Westminster, Tower Hamlets, Lambeth, Kensington and Chelsea, and the City of London.
At the other end of the spectrum, Sunderland has the highest proportion of Blue Badge holders by population of any English council, followed by North Lincolnshire, St Helens, Stockton-on-Tees and Staffordshire.
Edmund King, president of the AA, commented: "The one-fifth increase in fraudulent Blue Badge prosecutions from last year shows that more areas are finally starting to tackle the issue.
"However, it's shocking that only two-thirds of councils have a policy to prosecute those who abuse the system by using another person's badge.
"Councils without a policy must get their act together for the sake of the millions of Blue Badge holders who genuinely need them. Drivers must also show some more humanity and stop abusing the system."
Back in June this year, the Government expanded the Blue Badge scheme so that those with hidden disabilities such as autism and mental health conditions would be eligible to apply. At the same time, a special taskforce was launched to help councils toughen up their enforcement of Blue Badge fraud  - though these figures apply to the older version of the Blue Badge scheme.
Do you think tougher regulations on blue badges should be introduced? Let us know your thoughts in the comments below...