Welsh speed limits lowered to combat illegal emissions
Rising nitrogen dioxide levels prompt Welsh Government to reduce national speed limit on some roads to 50mph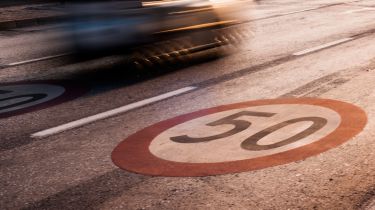 Illegal levels of nitrogen dioxide pollution have prompted the Welsh Government to announce a speed limit reduction over five major stretches of road.
By lowering the speed limit to 50mph on two sections of the M4 motorway, as well as parts of the A494, the A483 and the A470, the Welsh Government hopes to bring about an 18 per cent reduction in harmful emissions.
• Best green low-emissions cars of 2018
The new reductions are to come into force in the next two months, and are expected to bring about "immediate results". One section of the M4 near Port Talbot is already subject to a 50mph speed limit, which is being extended as part of the plans.
Wales' Minister for Environment, Hannah Blythyn, said: "I am delighted to announce a package of measures to improve air quality in Wales… I am committed to taking action to reduce air pollution in Wales to support a healthier future for our communities and protect our natural environment."
Responding to the new limits, Steve Gooding, director of the RAC Foundation said speed limits were being set with an inconsistent "patchwork" approach, adding: "Ironically there will be stretches of road where drivers actually struggle to reach anything like 50mph, and if there's one thing worse for air quality than vehicles hurtling along at high speed, it's where they sit nose to tail in jams."
Edmund King, president of the AA, called for intelligent management of speed limits, saying: "If speed limits are to be reduced on parts of the M4 in Wales it should be a flexible system that varies speeds and is linked to air quality monitoring, so the speed limits are only reduced when air quality levels are exceeded."
Sections of road with planned speed limit reductions:
• A494 at Deeside
• A483 at Wrexham
• M4 between Junctions 41 & 42 (Port Talbot)
• M4 between junctions 25 & 26 (Newport)
• A470 between Upper Boat & Pontypridd
Opinion: emissions-based speed limits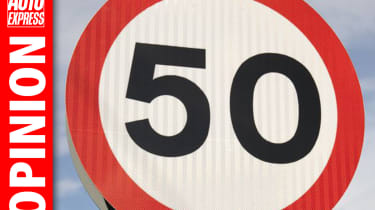 By Hugo Griffitths
"The big question is whether this Welsh plan sets a precedent for future emissions-based speed limits - particularly as the preponderance of smart motorways means this could be achieved at the flick of a switch when air quality levels fall. But with sustained unease over diesel emissions motorists must feel, once again, as if they are being held responsible for the mistakes of Government and business. There is a glimmer of hope, though: a recent breakthrough in the management of diesel emissions means punitive and restrictive measures to tackle pollution could soon be a thing of the past."
Will you be affected by the Welsh Government's decision to reduce speed limits on certain roads? Tell us what you think in the comments section below…